Countries and nations are always divided by tangible demarcations. Their social values, ethics, and culture are mostly reflected by that demarcation. The hostility on these borders defines the relationship between two nations, states or so. Borders say a lot more than just partition or demarcation. They have histories associated with them. There is a number of such borders across the world that would leave you awestruck either by their geographical structures or significant differences.
Read on about these 10 most amazing borders around the world.
1. Slovakia, Austria, and Hungary
They form a triangular demarcation which looks pretty cool and beautiful. One won't realize that if it is a border or a sitting area.
2. Sweden & Norway
As pretty as their locations their border looks spellbinding.
3. Naco, Arizona & Naco Mexico
This is amongst the most amazing borders. People of these two locations play Volleyball matches over the fence.
4. Netherlands & Belgium
Some houses are built in such a way that if you are in the living room you are in Belgium, and if you are in the Kitchen you are in the Netherlands.
5. Australia & Rest of the World
Interestingly enough the ocean separates Australia from the rest of the world.
6. Argentina, Brazil & Paraguay
Tri-border (Triple Frontier) is formed by the sea that separates three of them. The view is spectacular.
7. Macau & China
This Bridge or road demarcates the territory of Macau & China. Where China drives on the right side of the road, people of Macau drive on the left side.
8. Germany, Netherlands & Belgium
This is more like a point than the border. This is a point where the three countries meet together.
9. Belarus & Lithuania
It's a wire mesh fence that divides two of them. People simply chat across the fence.
10. India & Pakistan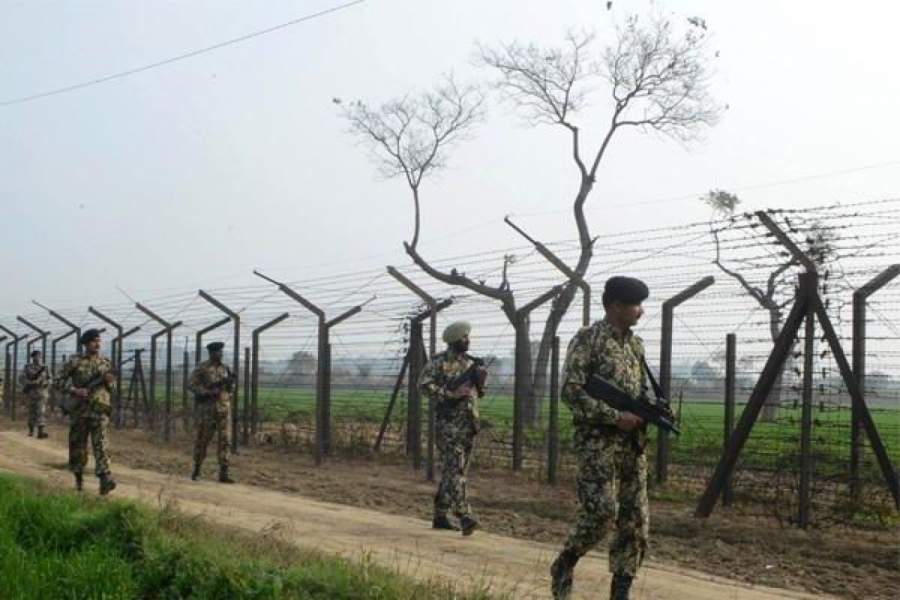 The structure of the border defines the relationship between the two nations. Tension in the air is so thick that it is clearly visible through the picture.