Democratic People's Republic of Korea (DPRK) or North Korea always manages to be in news.
Here are a few facts about this strange country that will leave you in shock and disbelief:
1. A very different calendar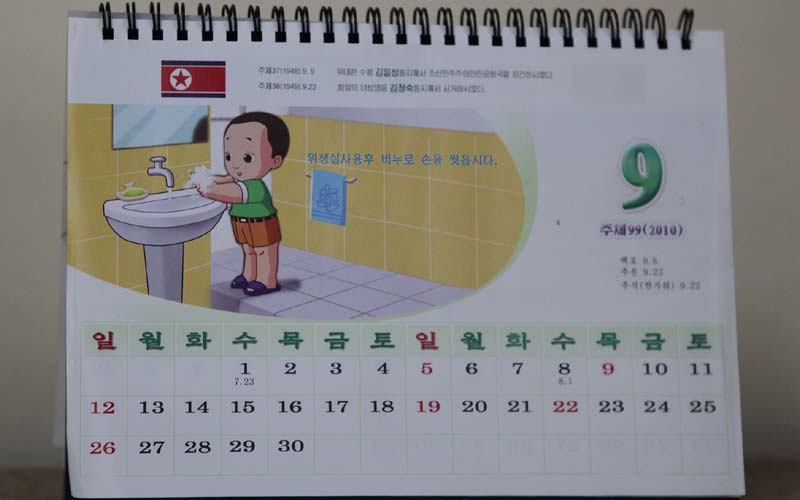 All the calendars have two printed versions. One with the dates that are exclusive to North Korea and the other dates that are similar to the rest of the world.
The sequence of their chronology is entirely different and had started from the birth of Kim II-sung in 1912. They are presently in year 108 whereas the rest of the world is in 2019.
2. Only 8% of their roads are of the solid surface
There are no constructed roads here and most of the people travel by bicycle as they cannot afford a car. Only military and politicians can afford a car.
3. Traffic ladies are young single girls
The traffic ladies in the country should be single and below the age of 26, if she crosses these rules she has to get down from her post.
4. Medicines to cure AIDS, EBOLA, MERS and other chronic diseases
They have magical medicines to cure AIDS, EBOLA, and MERS along with medicines to treat cancer, morning nausea and stress due to increased screen time.
5. Happiest country of the world
As per studies conducted by the scientist of the country, it has been concluded that North Korea is the happiest country and USA is the unhappiest country of the world.
6. Leisure Squad in North Korea Army
Apart from their regular army, there is a special leisure squad in the North Korea army. It comprises of young girls who accompany military men of high status, in their free time. They are also a part of the regular army also.
7. No fashion trend for North Korean ladies
Women here love to wear high heels but do not international fashion trends. For there daily life they do not put makeup but on national holidays they apply bright makeup and wear bright national costumes.
8. Tomatoes, apples, and grapes are fruits and classes
The country has 3 social classes the loyal core or tomato, second being a wavering class or the apples and the third is hostile class or grapes. All the classes are then divided into 50 groups. The tomato people are military officers and politicians, apples are ordinary citizens and grapes are the ones who have broken the law.
9. NADA Agency in competition with NASA Agency
It has its own space exploration unit NADA. It is plagued and is similar in many ways to the NASA from the US. Now, this is coincidence or intentional that is not known.
10. Unicorns are not imaginary animals
As per the scientists of North Korea, it can be believed that Unicorns are not imaginary animals.