The gas tragedy of Bhopal is still fresh in our minds like it happened just yesterday. The gas tragedy took us all by a storm and the people who were a part of this tragedy were shattered, for those who survived and for those who did not, we hope they are at peace. The tragedy shook the entire nation for it was one of the biggest humans caused disaster in the world and devastated the city like never before.
Not only the company was destroyed overall, but the people who worked there, or were there at that moment, were also left with nothing else.
The government promised a lot of compensation for the company as well as the people who suffered. However, even after a number of years, the remuneration and the compensation which was meant to be given by the government was not given at all.
They were not even delivered the remuneration that was promised. It has been thirty-four years, and people who have suffered and survived are still waiting for something to happen. The victims of the tragedy are even struggling for compensation and infrastructure and have got none.
Neither the state government of Madhya Pradesh and not even the contra government of the country provided any of the compensations that were promised by both of them to the victims. They have been waiting for almost 34 years and they have all that got is nothing. The scenario and the attitude the government shows towards such situations is beyond acceptance.
It has been a number of years and the promised remuneration and compensation does not get delivered to the pope who has nothing but the government to look forward to. It is not only highly disappointing but also makes us wonder as to what type of democracy is prevailing in the country what do we people think before electing government when all the governments are of this kind only.
Around three thousand people had died in this situation and there has been nothing done about their families and children. No compensation has yet come. Almost as more than one lakh, people had one and even of them, the government has done nothing.
The servers demanded money so that they could start living their life gain and building themselves again where they were left with nothing but all the government gave was sympathy.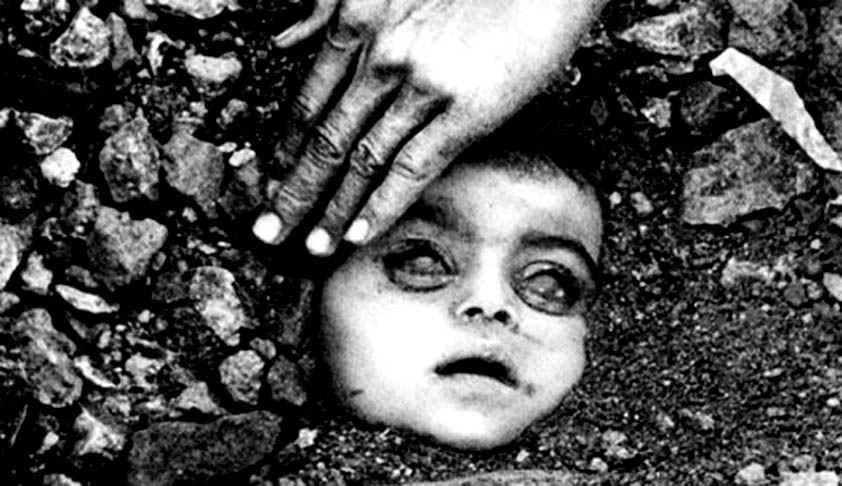 The survivors have not recited anything. A lot of NGOs have been supporting this cause, Ut from the side of the government, not even a single penny has come for the poorly hurt. Even after a lot of o support, it was the duty of the governments both state and the central to provide compensation which they have not.
Are we choosing the right method and analogy to choose our government or are we going wrong anywhere? It has become impossible for a country like India to get government misunderstands the issue so far it's people their own.