Nowadays, women are no less than men. Breaking the glass ceiling, those typical stereotypical mindsets, women have come a long way and it's like they are unstoppable now. No one could hinder or come between their professional growths if she is willing to do something. We have a number of women who are live examples in today's era. From Priyanka Chopra to Kiran Mazumdar Shaw and many others are there have joined the top 100 list of Forbes.
They are the real motivation for all the girls out there who can also inspire themselves to be like them and achieve something like them as they are doing.
Have a look at top 4 Indian Women who joined the top 100 list of Successful Women according to Forbes.
1. Kiran Mazumdar Shaw
Kiran Mazumdar Shaw is the 65-year-old chairman and founder of one of the largest Biopharmaceutical Company in India. She is on the Forbes list 60. The company has a net worth of $3.4 billion as of now. Breaking all the stereotypes and glass ceiling, she has managed to become the richest self-made women in the country after Tata and Ambanis. She says, "She might be one of the richest self-made businesswomen in India, but she turned out to be a successful entrepreneur by accident due to the gender biases that exist in the society".
She is a Bengaluru-based woman who laid the foundation of Biocon in the year 1978 and since then has turned the company from just a manufacturer of enzymes to India's largest manufacturer of biopharmaceuticals targeting diseases ranging from diabetes to cancer.
You can also read: 5 Books That Author Twinkle Khanna Loved To Read More Than Anything
2. Shobhana Bhartiya
Shobhana Bhartiya is the Editorial Director and the Chairperson of the Hindustan Times Group which is India's leading newspaper media houses. She has joined Hindustan Times in 1986. She is the one who looks after the editorial and financial aspect of the newspaper.
Being so talented, she has won many prestigious awards for her outstanding performance like the global leader of tomorrow award, outstanding businesswoman of the year award. Not only these, but she has also received the Padma Shri award in 2005 for Journalism. She is at number 88.
You can also read: Follow the Success Mantras of These 6 Famous Female Entrepreneurs to Achieve Sure Shot Success in Your Life
3. Priyanka Chopra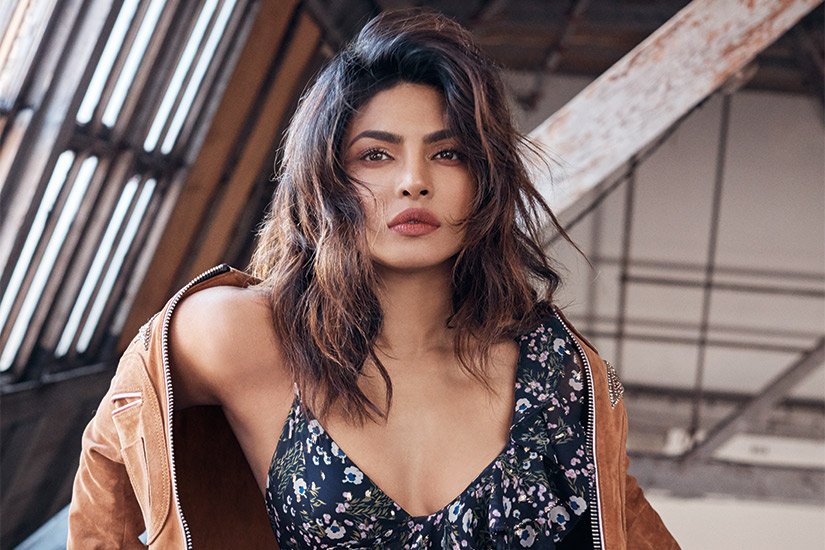 Priyanka Chopra is that renowned name which needs no introduction. She is truly a diva whether we talk about her acting, singing skills, direction or film production. She is truly an all-rounder woman. She is also one of the highest-paid actresses in the world of Bollywood. Unlike other successful women, she is also one who has received many awards like National Film Award and many Filmfare Awards.
She is the first in Bollywood who worked in American network drama series thereby turning into a Hollywood star from a Bollywood celebrity. She is on the number 94.
You can also read: Meet Ritu Karidhal and M Vanitha, Two Brilliant Minds Behind India's Chandrayaan-2 Mission
4. Roshni Nadar Malhotra
Roshni Nadar Malhotra is the executive director and CEO of HCL Enterprises. Besides having a business mindset, she is a skilled musician too. Initially, HLC Enterprises was founded by her father, Shiv Nadar in 1976 and since then she is managing the whole foundation of the prestigious IT Company.
She is also one of the trustees on the Shiv Nadar Foundation which runs the non-profit Sri Sivasubramaniya Nadar College of Engineering in Chennai.  Roshni also has numerous awards for her excellence including NDTV's young philanthropist of the Year and Vogue India's 'Philanthropist of the Year' award.
You can also read: Meet Aishwarya Pissay Who Become The First Indian Women To Win The World Title in Motorsports