It is insecurity that ruins most of the relationships. It can rob you of your peace and stop you from engaging with your partner in an authentic and relaxed way. It can lead to feelings of jealousy that can eventually push your partner away from you. Insecurity doesn't arise from something that your partner might have said or done. It comes from within you. It is your fears and irrational thoughts that form the base of such insecurities.
Nevertheless, you can handle such feelings if you follow the techniques given below:
1. Take stock of your qualities and strengths
Being focused on something that you feel is lacking in you can lead to feelings of insecurity. However, you need to remember that no one is perfect. We all have our own flaws and weaknesses. But in a well-matched relationship you can always share your strengths and qualities with your partner so that together, you can be perfect. All you need to understand is what you can offer to your partner.
2. Give a boost to your self-esteem
People with poorer self-esteem tend to feel more insecure in their relationships. When you don't feel good about who you are, you start craving for approval from your partner. However, in reality, your well-being doesn't depend on anyone else.
You need to feel good about yourself and enjoy the sense of well-being that comes with that. By boosting your self-confidence you will only make yourself more attractive for your partner.
3. Be independent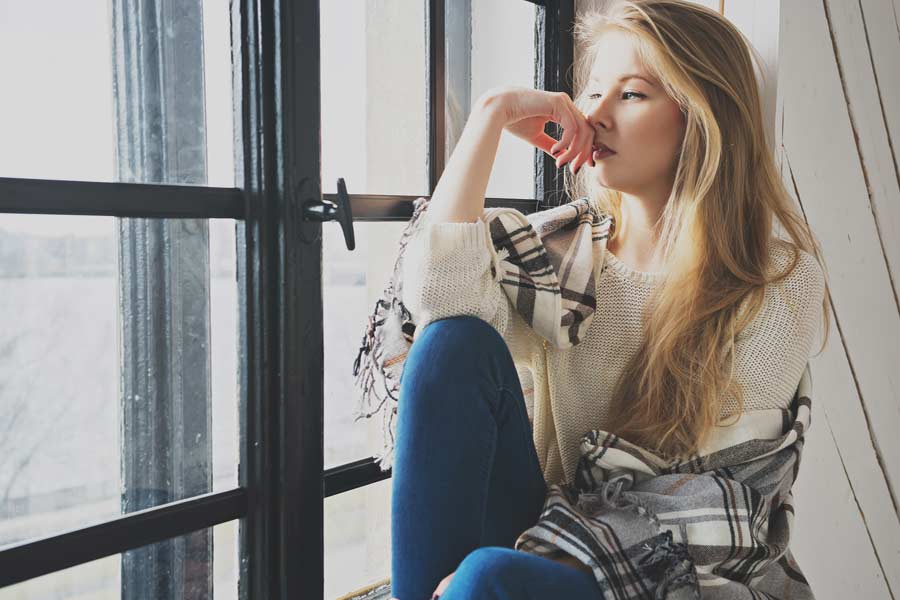 A healthy relationship is possible only between two healthy people. You have to maintain your self-identity and take care of your needs if you want to keep a healthy balance in your relationship. You have to strive to become an independent person who has a life even outside this relationship.
Develop some interests and hobbies, make time for your friends, set some self-improvement goals, and maintain your financial independence.
4. Believe in yourself
Trust is one of the main factors that hold a relationship together. However, before you start trusting your partner, it is very important that you trust yourself. Believe in the fact that you can take care of yourself, no matter what the other person does. Stop hiding your feelings, listen to your inner voice, and make sure your needs are met.
If you find it difficult to develop this trust on your own, you might want to work with a professional. For starters, you can even go for a psychic reading that will reveal all the answers to your questions. Click here to get 1 psychic question for free. As mentioned earlier, none of us is ever perfect. We all come with our own baggage. However, we can still be happy and secure in our relationships. Stop worrying about what people think of you. Love yourself for what you are.
Build trust in yourself and make sure you can take care of your needs without having to depend on anyone else. Feel secure about yourself. Only then will you be able to find security in any relationship that you maintain.