Running things on time and smoothly right from assembling a team to assigning resources, discussions, and planning budgets along with forecasting are too many tasks for a project manager. Without scheduling software, managing a project can be one hell of a ride. When several tasks must be completed constantly over a few hours or days, it is only wise to accomplish these time-consuming tasks automatically.
These reasons are sufficient enough to comprehend the need for the right project management software. It can save a lot of time. A big project makes it even more critical to use scheduling software with a big team of professionals for management. Employee time tracking helps a lot in meeting the deadlines of any project. The article helps in assessing the best scheduling software for your project or organization.
5 best scheduling software to help your project finish sooner than expected are
1. Procore
Procore is the number one most commonly used construction industry scheduling software to help the company increase efficiency and accountability of the project by running it smoothly apart from boosting project communication and documentation for increased profits. Procore allows the construction professionals to participate from their internet connected device on project documents, RFIs, contracts, submittals, schedules, submittals, drawings and more.
It was developed to use the recent web technologies and offer a safe and straightforward cloud-based application. Procore can manage several projects, let users track progress across the devices, and invite unlimited collaborators. It includes features involves drawing management and change order system tool. It provides a simple flat rate annual pricing.
2. Monday
Monday is a simple and appealing software that tells you everything at one go. It helps all kinds of projects – big or small and can handle all kinds of clients from diverse fields – doctor's office to marketing firms. The best part of using Monday is that it can be imported easily into the current spreadsheets in the Kanban style boards easily.
Monday tells you who is working on which task and allows you to assign work and project to the team members quickly. Tasks can be scheduled in many ways: by timeline, calendar, files, map, kanban board, and chart. It displays the progress of the project, tasks completed in a day, and more.
4. ezClocker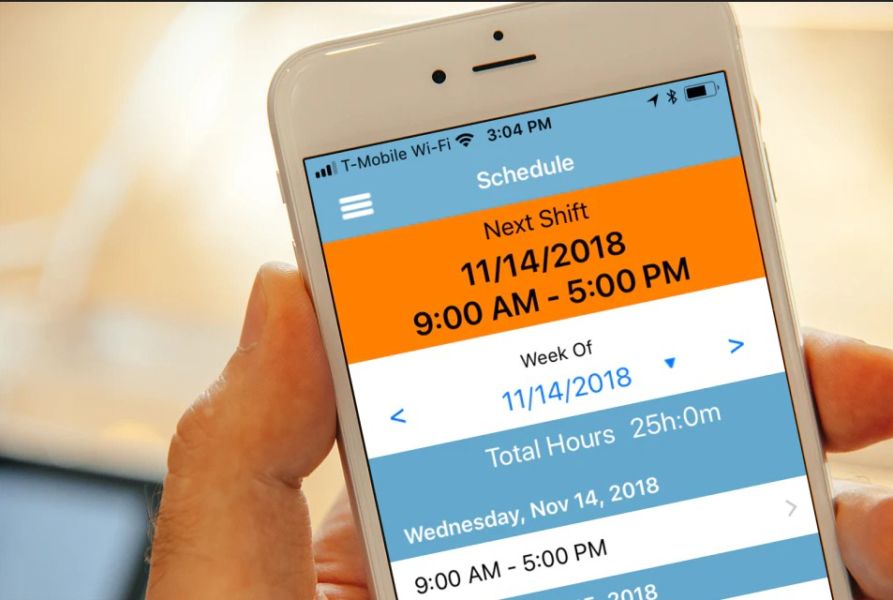 ezClocker is a simple to use construction time clock and scheduling software for small businesses. Ideal solution for construction companies with crew members who work at different job sites. Each construction crew can use their own phone to clock in/out and a GPS location is captured so the employer can verify the worker was at the correct location. 
Employers can also add tasks in the note section of the employees' schedules so workers have it handy when their shift starts. Other features ezClocker offers is the jobs list feature where it allows you to assign jobs to employees so when they clock in they can pick the job they are working on which helps with labor job costing.
5. Wrike
The software is developed for large scale industries. It has a real-time collaboration tool. It is an all-in-one construction project management software and covers all aspects such as reporting, planning, workflow automation, and third-party integration.
It makes your life easier by connecting all the tasks, discussions, reports, emails and newsfeed with the project showcasing all-round progress of the project. Wrike has a reporting feature with several infographics to update itself every 15 minutes.
A feature that allows the team members to receive all-around context in addition to the previous discussions on vital issues is the best. These include relevant files. New members thus have all the information.
6. Outplanr
Outplanr is a project management tool. It turns a simple to-do list into daily work plans for all the members. It gathers all the resources and projects all at one place and offers an in-depth insight into the entire team member's work. The software allows the users to pinpoint the new tasks on all the multiple projects in a single go.
Some of the most vital features of Outplanr include task tracking, automatic timesheets, appointment/meeting scheduling, workload balancing tools and features for estimating and prioritizing. It assists in calculating budget estimates and time as against how much time is spent on each task. The broadcasting feature is one of the most significant features of Outplanr.
7. Forecast
A forecast is a combination of project management and resource management tool. It is built on the principle that projects are constructed of short and long term planning. Forecast works on a mix of Kanban, Gantt scheduling and mixes scrum.
Artificial Intelligence designed for Forcast allows spotting projects easily such as a risk of delaying or going off track. It helps the users build and subsequently share powerful dashboards, insights, and reports for real-time information for the team or clients fingertips.
Resource planning is effortless and allows monitoring capacity and utilization. You can watch the connection between scheduling and prioritization effortlessly to assist the team members on the most vital tasks.
Summing up
The above five construction scheduling software in the residential and commercial construction industry make the construction industry succeed without many efforts.
You may also read: Startups in Construction: Delivering Results Without the Risk