Tired of scouring through the known tourist destinations? Are you in search of an offbeat place in India? Even with a population so high, India houses several lesser known, unexplored destinations that can be a perfect place for someone looking for an incredible experience. If you want to avoid over-crowded holiday destinations while exploring the raw beauty of nature, make sure you visit the following gems of India that come under the radar of lesser-known destinations in the country.
1- Khajjiar, Himachal Pradesh:
Located away from the renowned tourist destination of Himachal Pradesh, Khajjiar is one among the unexplored beauty in India. Also known by the name "Mini-Switzerland of India", you get to experience a serene charm paired with hills, green meadows, and beautiful lakes when in this town. When in Khajjiar, you can plan a series of activities which include horse-riding, paragliding, zorbing, and so on. Remember, a visit to the adjoining Khajjiar Lake is a must for anyone seeking a way out from daily rush of life.
2- Mawlynnong, Meghalaya:
Mawlynnong is a territory located in the northeastern faction of India with a backdrop so blessed that you would never want to return back from this amazing destination. Located in Meghalaya, this village has been decked with the award of being the cleanest village in all of Asia in the year 2003. This eco-friendly village houses a community that caters you amazing lessons for life. A scenic bliss, this town tends to refresh your senses as you take a walk through the caves, visit the waterfalls, and most specifically walk through the bridge created out of living roots of the nearby trees.
3- Gokarna, Karnataka:
The country down south houses a selection of lesser-known holiday destinations and Gokarna Karnataka is one among them. Gokarna is primarily popular for its collection of temples in the town sitting amidst a relaxed and slowed down environment. Apart from temples, Gokarna brings a beautiful view of the Arabian Sea with its collection of beaches that promise a mesmerizing sunset and sunrise for the visitors.
4- Chembra Peak, Kerala:
If you love trekking trips, you will surely love Chembra Peak located in the southern state of God known as Kerala. Located in Wayanad district and nestled at the height of 6,900 feet, this ultimate travel destination can be found amidst the lush green lap of the mist-filled Western Ghats. This peak serves as a popular spot for adventure enthusiasts. However, in order to reach the peak, you need to acquire passes and permission from Forest Department that is responsible for the safety of the trekkers while helping preserve the wildlife from human destruction.
5- Ziro, Arunachal Pradesh: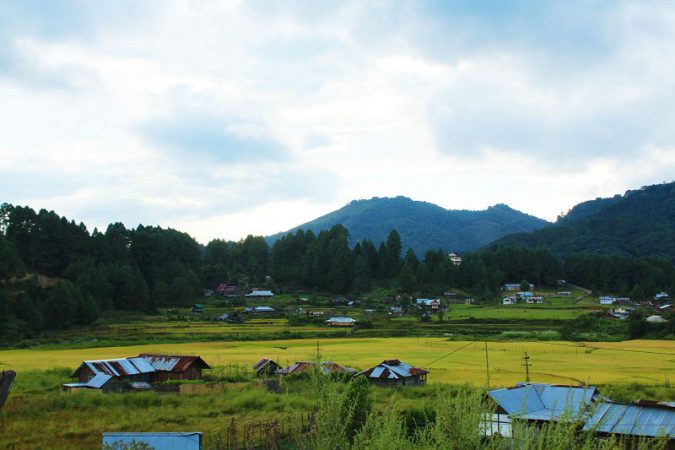 Ziro is a destination in the state of Arunachal Pradesh, blessed with the bliss of incredible experiences when covered with the puffy-white sky high clouds that float through the horizon. The rice fields and green patches all around the territory make up for an eye-soothing sight. When you visit this place, the local Apatani tribe will welcome you as you learn more about their lifestyle and friendly smiles.
India is an incredible destination with more to look for at different corners of the country. The list doesn't end here; there are many more places you can plan a trip to. For now, make sure you check these 5 places from your "To-Do" list.