Rape culture exists in our society but we don't believe it does. This is because we see those things happening but hardly any of us takes any stringent actions against that. If things will be continued like this how gonna we will be bringing an end to the rape culture? Remember that #MeToo movement which has gained so much traction as a social media hashtag. The movement has motivated lots of women to speak about their experiences. To end the rape culture, talking about sexual consent and elevating women's voices would be the first step in ending the society's rape culture.
To make things easier, I have listed down some of the ways to help you more. Scroll down to see more.
1. Teach your children, especially boys about consent
If you are raising adolescents, or are teachers or mentors. You can help fight rape culture by talking frankly about sex-related issues with adolescents. It is very important to teach young people about sexual consent and making them aware of these things from the very beginning. Don't ever be shy while you are talking about sexual consent while talking to adolescents.
Also read: 5 Reasons That Will Tell You Why Feminism is Important in Countries Like India
2. Don't be just a passer-by
If something is going wrong around you and you know what has happened. Don't just pass by and act as nothing has happened. Be ready to share the things that you have seen to the police.
3. Be ready to speak up for what you want
In this era, where everyone has the freedom to talk about anything and everything. One should speak his/her heart out about what you want to say. If you will take put the time to figure out how to speak about rape or sex, it will also motivate others to join you.
Also read: Women worldwide: What Do We Think About Feminism
4. Never laugh at rape
Rape is not an ordinary issue on which one is allowed to make fun of or laugh. Laughing at rape means you are supporting and motivating the rapists to go and commit the crime ahead. Your laughter could be telling an unknown rapist that rape is a hilarious activity. So, it's better not to laugh and stand against the rapist so that they get punished for what they did.
5. Make policies to support survivors instead of the rapist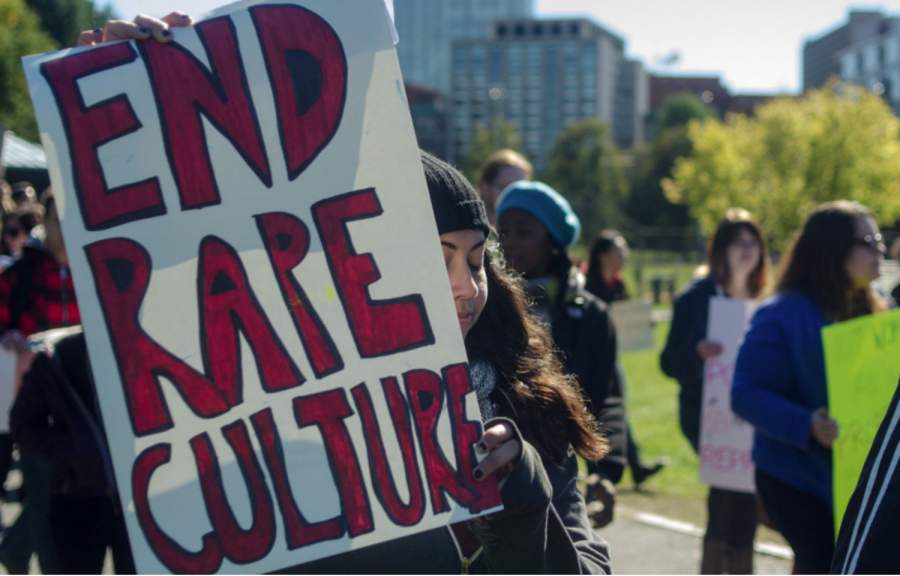 Many victims don't feel free comfortable while speaking for what they have gone through. They have a fear of repercussions like losing their jobs, being forced to leave school, or facing social isolation.
To prevent the rape culture, it is very important to create an environment in which survivors feel free and safe to talk about the rapist. The government should also make such laws that empower survivors, not rapists.
Also read: 7 Instagram Accounts You Would Love To Follow Which Are Showcasing Feminism