You can get anxious over anything be it job, your long-term relationship, finances or your friendship. The most satisfying thing in the world is sex and we all know that. Please don't lie! It is the only thing which can give you instant relief from stress? But in some women, it is also the reason for insecurity or anxiety due to the over thinking that they do. Performance anxiety isn't limited only to women it happens with men too. Body issues, sexual performance, orgasm obstacles are just a few of the concerns that keep women so much worried about sex which also prevents them to enjoy on with their partner.
Scroll through our list of some of the worries women have regarding sex.
1. You feel like you don't look good without clothes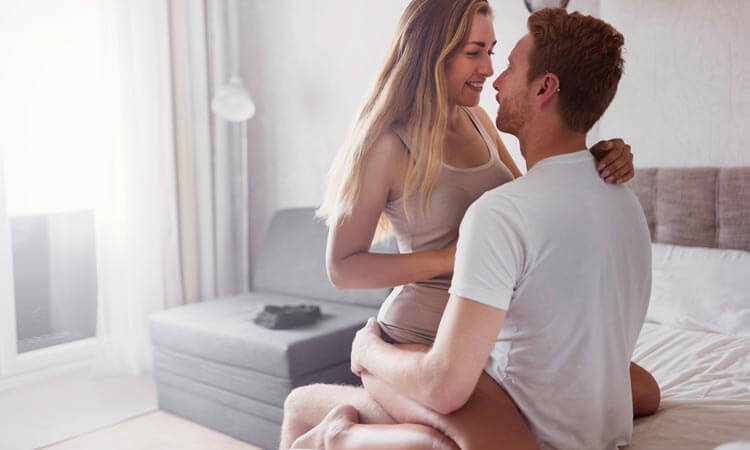 Most of the women think like they don't look good when they are naked, or they feel somewhat bit insecure about their body. They start thinking like how their partner will react when they will come across you like this. Thinking too much about this can affect your sex to a great extent. So, remain carefree and stop thinking like this and try to focus on your partner and the love that you are going to make together.
2. You don't get an orgasm while doing intercourse
Various studies have shown that most of the women don't get an orgasm while performing sex. If this is the thing with you, don't let you down and don't think too much about this that how your partner will think or react. Instead, try to have fun and enjoy the moment.
Also read: 7 Simple Things That Guys Do To Make Woman Get in The Mood Instantly
3. You think like you are not good at sex
Another source of performance worry is thinking about that you lack imagination, or you don't have creative ideas to make your sex fun and enjoyable experience.
4. Fear of disappointing your partner
If you want to have a good climax, you don't need to think too much about your performance or whether the things you like will be liked by your partner too. Be comfortable with each other and let the things go with the flow by respecting and caring for each other. I mean each other's likes and dislikes.
Also read: 10 Naughtiest Questions To Ask Your Guy That Will Make Turn Him on Instantly
5. You feel like you don't have an attractive vagina
If you think too much about your body parts, it will undermine your sexual confidence. So, don't ruin your confidence and your sexual relationship with your partner. Whether you're shaven or not shaven, doesn't matter, appreciate it as much as your partner does.
6. You feel like sex with your partner will get boring after sometime
One of the common worries among women is that they start thinking like the sex between them will eventually bet boring. But it is not so, you can try to have some fun in your life which will make your life exciting and happy.
Also read: 4 Tips to Handle Insecurities in Your Relationship