Bigg Boss is one of the most controversial and favourite show that most of the people love to watch. And if you are a big fan of this show, then you must be knowing its latest season (season 13) is doing so well and is full of drama and acting which we are absolutely enjoying. If you do not know about this show, then let me tell you. This is a show where some celebrities or commoners live together in a house for 3 months.
To live in the house or to survive there is not at all easy as it seems, individuals living there need to perform various tasks and compete with each other in order to win a cash prize. The show is full of drama and dirty secrets which one might not be knowing as it is not shown on the television.
So, here is the list of some of the secrets that you just can't afford to miss. Have a look.
1. Contestants get the liquor in juice packaging
You must have heard that the contestants who are living inside the Bigg boss house aren't allowed to consume liquor. But that's not correct. The concerned management supplies them with alcohol in fruit juice packets which we can't guess ever.
2. All the steamy bits are aired after taking contestant's permission
Getting intimated, kissing or hugging each other in the show is normal and these things are not shown on the TV unless permission is rated for it from the contestants. Each contestant signs a contract before the show regarding showing the steamy bits on the Indian TV.
3. Cleaning is not done by the contestants
We get to see the contestants doing the household chores including sweeping, cleaning, cooking, etc. But what we get to see is not correct. Every morning, some member of the cleaning staff comes to the house and does all the things.
Also read: 8 Couples of Television Whose Social Media We Cannot Resist
4. Navjot Singh Sidhu is the only contestant who never got voted out by inmates
Navjot Singh Sidhu is the only contestant till date who never got voted or eliminated out from the fellow contestants. Though he left the show in between of the season, he was one of the most loved contestants of that season.
5. If you want to quit in between, you have to pay Rs. 50 lakh or more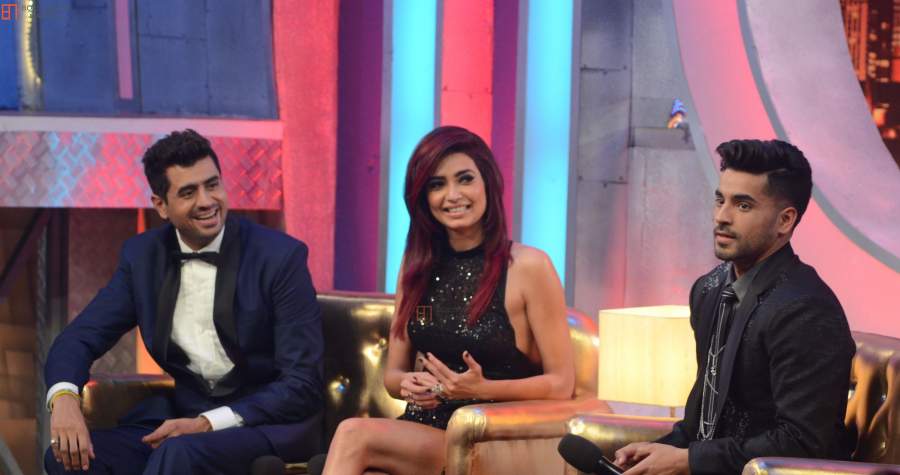 Yes, this is true if you want to quit the show in between, you need to pay big amount may be Rs. 50 lakh or more. So, you can't say no once you get the entry inside the Bigg Boss house.
6. Not only people live here
Yes, Bigg Boss's house is no less than a jungle. The contestants will get to see some insects or animals like snakes or scorpions in the house as well. So, these were some of the shocking facts about your favourite Bigg Boss show which one could not get to see on Indian television.
Also read: 6 TV Actresses Who are Not Just Bold, But Extremely Pretty and Also the One Show Changed the Game of Television