Undoubtedly, science is the most important thing that has made an impact on every part of our life, including the romantic aspect. But did you ever thought that how can science help us to get our love? Don't worry we will let you know all. We understand that it's pretty hard to make someone fall in love with you.
However, in this article, we have curated some of the best scientific research studies that will explain
how certain techniques or behaviours can actually increase your chances of falling in love with somebody.
1. Stare into Their Eyes for Long
Staring for long into each other's eyes is a good idea if you're really interested in someone. Zick Rubin, a social psychologist had conducted a study in1970 on 158 college age couples. He observed how much time the couples have made eye contact and how they responded to a survey about their relationships. He concluded that the couples who made eye contact for long had got a stronger relationship.
2. Don't Live Too Far Away
Long distance relationships are successful once you are already in love, but if you want someone to encourage falling in love with you, you have an advantage if you live close to someone you love. A 1932 study of marriage licenses in Philadelphia found that one-third of couples out of 5,000 couples who planned to get married lived within a 5-block radius of each other.
3. Try the "36 Questions"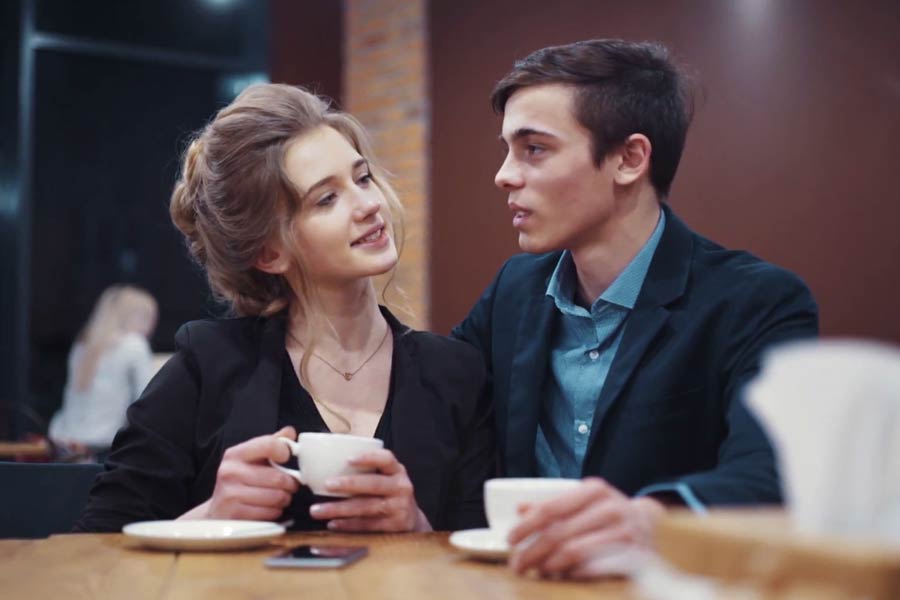 If you are really falling in love with someone, why don't you try the "36 questions" made by famous Mandy Len Cartons' Modern Love essay in the New York Times. In it, she had explained 36 questions that can make anyone, even two strangers fall in love with each other madly.   
4.  Say I Love You before Having Sex
If you seriously want your relationship to last longer, then you must try this one. In the early 2000s, Illinois State University communications professor Sandra Metts conducted a study which involved 300 college-age men and women to find out if there is an emotional connection in saying  "I Love You" in particular before having sex or not.
In fact, he also found out that couples who had sex first and said I Love You, later on, had a negative experience.
5. Make Your Spouse Feel like a Winner
Garry Neuman, a Psychotherapist, and New York Times best-selling author have studied hundreds of couples who had failed relationships. He found that on an average, about 48% of people who have a failed relationship said that they felt a lack of appreciation from their spouse.
6. Get Coffee on Your First Date, Not Ice Cream
John Bargh, Yale Psychologist has conducted a couple of studies that had revealed the connection between personality and body temperature. He concluded that when we feel warm physically, we also tend to behave warmly towards others. So, if you want your date to go on a smoother ride, and then plan up something warm to heat up the things later on.