I believe no one of you would want to live in such a house that is full of negativity, where people keep on fighting with each other, where there is no peace, happiness or prosperity. This is why it is important to build your new house as per Vastu Shastra which plays a very important role in bringing happiness, wealth and prosperity in your life. If you care for yourself and other members living along with in your house whom you wanna see grow and reach to new heights, adopt these Vastu Shastra tips for your home to add happiness in your life as well as home.
Look below for the Vastu tips for a happy home.
1. Use teak wood at the entrance in north-east direction
As we all know if the entrance of our home is designed as per the Vastu way, it can bring happiness and prosperity. The north-east direction is considered ideal for the entrance gate and if the gate is of teak wood then it would be an added advantage. Make sure that your entrance should be free from clutter or any mess and has ample space so that you can move. Also, do not put your footwear or shoes along the side of your main gate as it blocks the positive energy to come in.
2. Sleep in the south direction
The sleeping room is considered as the main room of your house. And, if your sleeping room smells bad it will adversely affect your peace and good luck. So to avoid this, try leaving your room open for some time every day so that fresh air flows in before you go in and sleep. Also, ensure that your room has got proper ventilation and natural lighting that brings in positive energy along with the flow of money. Most importantly, while sleeping, you should keep your head in the south direction to bring wealth.
Also read: 7 Auspicious Colours for Your House According To Vastu Shastra
3. Place a Buddha in your drawing room or kitchen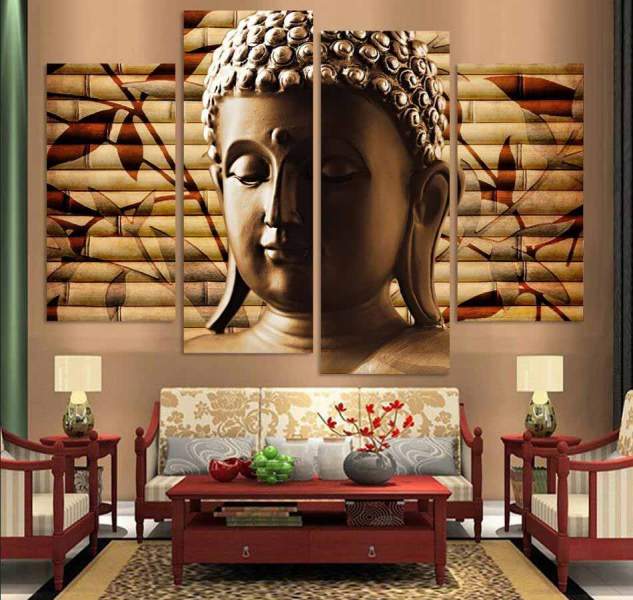 It is believed that placing a Buddha statue in your drawing room, kitchen or garden brings harmony and peace in your house. Moreover, besides bringing in the positive energy it will also add to your house décor making your house beautiful than before.
4. Place Vastu paintings in your house
Do you know that if your put Vastu paintings in your house it will bring good luck, peace, and prosperity? You can pick any Vastu painting like waterfall painting, a goldfish or a flowing river as per your choice. These paintings will bring in positive energy and wealth.
Also read: 7 Makeover Ideas For Your Bedroom To Make It Look Stunning
5. Hang wind chimes to bring a wealth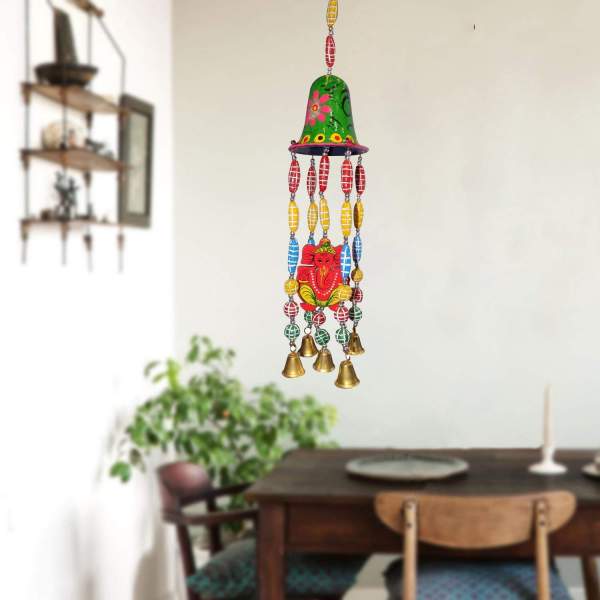 Wind chimes are known to bring happiness, wealth and prosperity into your house. Hanging them near the entrance of your house will bring happiness and wealth. Do not place them in any wrong places like near washroom or sleeping room as it drains out wealth from your life and brings negativity as well.
6. Keep the 'Money plant' in the north direction in a green vase
Money plant is known to bring prosperity and good luck to your house. As per Vastu, place the plant in the north direction in a green vase that also brings wealth and better career opportunities for you.
Also read: How To Make Your Home Look Like You Hired An Interior Designer