Animals are love right? We have a plethora of animals and beautiful creatures which are extremely cute and adorable like dogs, cats, pandas, dolphins and many more. But have you ever wondered these cute creatures are extremely aggressive and violent if you get too close to them or when you try to play with them? I know you must be thinking that how is that even possible, but this is true that these Cute animals are surprisingly violent.
Let's have look at some of these animals which looks Cute animals are surprisingly violent
1. Sun Bear
Irrespective of its size, Sun Bear is the smallest member of the bear family. No doubt they look cute but they are very aggressive too. The can attack anyone instantly without a reason. Though they are small in size yet they have very powerful jaws, sharp teeth and long claws which make this animal deadly.
2. Hippopotamus
Though they look very gigantic in size but don't judge them from their size. Do you know that they can run faster than humans and can attack anyone without a reason? You will be shocked to know that they are responsible for 500 human deaths in Africa per year, according to the BBC's report.
3. Slow Loris
It's hard to take your eyes off from this cute and cuddly demon. They look really cute but they are quite venomous or poisonous if they feel attacked. When they get panic, they mix their deadly toxins into their saliva and fur to harm predators.
4. Mute Swan
Mute Swans are territorial, but it's no surprise when you get attacked by them. They have got bigger wings which they use to attack if they feel that something is wrong around them.
5. Dolphin
Aww! Who doesn't love dolphins? We find them super cute and adorable right? But you are mistaken. They are extremely dangerous as they don't hesitate to kill their offsprings or their own kids. Then imagine what can they do to humans?
6. Beaver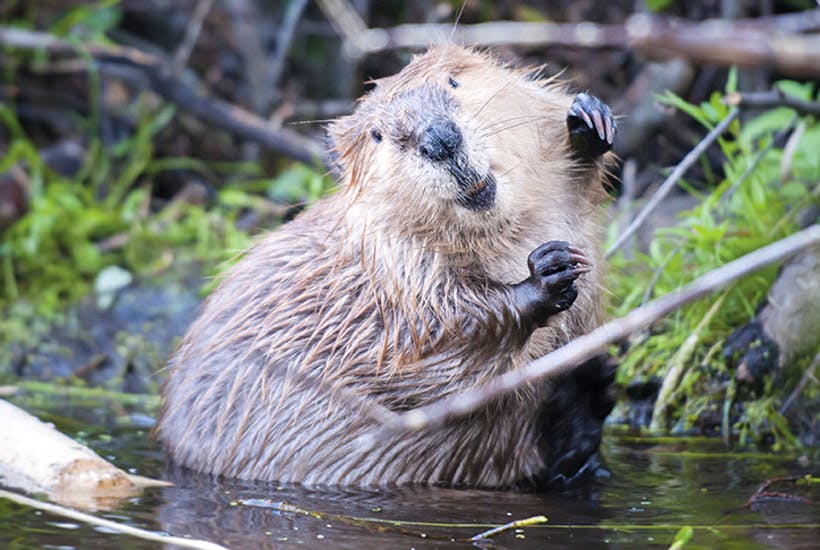 They are one of the quite dangerous and violent creatures on earth.  They make use of their sharp teeth when they feel threatened. Don't ever get too close to them as you can invite death near you after getting attacked by them.
7. Rhinoceros
Rhinoceros prefer not to get close to any kind of human interaction. But they get very strong and aggressive while protecting their young ones. They have an incredible vision that won't let anyone enter their territory.