Airports might sound boring to frequent travellers. It's because airports are generally crowded and presence of stressful venues which might not attract you to stay at the airport for so long. But have you heard about Singapore's Changi Airport? Though it's an airport it doesn't seem like due to the luxurious amenities it offers to aid the convenience of the travelling passengers.
The facilities it offers like, luxurious hotels, swimming pool, entertainment zone, movie theatre, theme park and lost more. Changi Airport is one of the biggest and busiest airports in the world. It's just like a dream for so many of us to visit once in a lifetime.
Have a look at some of the facilities that you can avail when you are travelling the next time there:
1. Swimming Pool
Waiting at the airport can be a tiring job, to overcome your tiredness during travelling you can go for swimming at Changi's airport terminal 1 rooftop pool which is located at Aerotel airport transit hotel for absolutely free of cost.
And, if you don't feel like swimming, then you may enjoy and relax in a Jacuzzi over there which is equipped with a poolside bar, and shower facilities. The pool is situated on Level 3 near the transit area of the airport.
2. Butterfly Garden
Singapore's Changi Airport is home to the most beautiful butterfly garden in the world. It is the only airport where you will find a butterfly garden. Isn't that amazing? The butterfly garden is well equipped with beautiful flowering plants, lush greenery and a 6-meter grotto-waterfall.
You will get to see nearly 1,000 butterflies from 40 species under one roof. The garden is located at the departure transit lounge on levels 2 and 3 in Terminal 3.
3. Movie Theatre
Travellers can also watch a movie in their mean time while travelling. The theatres are located in Terminals 2 and 3. One is located in the departure transit lounge, near the sunflower garden on Level 3 at Terminal 2 while the other one is located in the departure transit lounge on level 3 in terminal 3.
4. TungLok Tea House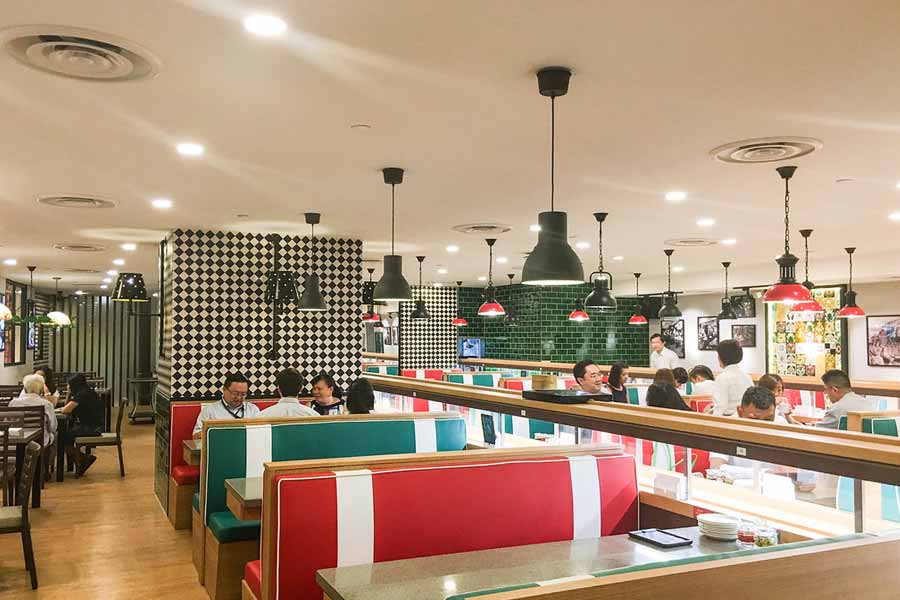 You can also sip a tea of your choice before your flight take off. You can sit and relax at the TungLok tea house in terminal 2's transit area. Travellers can also enjoy traditional teas, along with traditional Chinese dim sum dishes in a dining room with ultimate interior decor and modern style furniture.
5. World's tallest indoor waterfall
Singapore's Changi Aiport is also home to one of the tallest indoor waterfall in the world. Above all, it also has 280 shops, restaurants and bars for travellers to enjoy and relax while travelling to their destination.
6. Slide
Singapore's Changi airport is also home to one of the tallest slides in the world. The slide is nearly four stories tall, it allows users to reach speeds of up to 6 meters per second. It's situated at the arrival hall in the public area on level 1.
7. Airport Wellness Oasis
It is located in terminal 1 on level 2 near the airport's D Gates. This spa offers services like relaxing massage, manicure, hot shower along with a delicious meal from the spa's cafe. Above all, you will also get a special type of pedicure from Garra rufa fish that eats away dead skin from your feet.