Well, this may surprise you what you are going to read today in this article. To let you know, there are many food items that we use almost use regularly in our daily lives and we can't think of living without them. Daily items such as Bread, Apple, chips or meat which we would like to have anywhere and anytime are banned across different countries but not in India. The reason why they are banned across countries like the US, Europe and Australia will leave you very surprised.
It is because these daily food items contain some hazardous supplements which might not be considered good for your health. If you continue using them, they may make you ill and weak. This is why common people like us need to know why the food items mentioned-below are banned in other countries but not in India.
Readout to find more about them and why they got banned in countries around you.
1. Chicken
Undoubtedly, chicken is like our first love, and we would like to have it whenever we get it. But do you know your favourite item, chicken has been banned in countries like Europe and Great Britain since 1997 as these countries won't permit selling the chicken treated with chemicals like chlorine? The reason why chlorine is used in chicken is to reduce bacterial infections from the flesh.
On the other hand, Europe has banned the chicken that contains high chlorine content because it is extremely harmful to our health. Later on, Russia also prohibited selling chicken treated with chlorine.
You can also read: 6 Disastrous Food Combos That You Should Strictly Avoid Taking Together
2. Bread
Bread with butter is everyone's favourite thing to have during breakfast. Do you know bread is banned in countries like Europe and Australia because they contain a harmful substance known as azodicarbonamide which is used to make flour white and helps to keep the product stay fresh for long? This substance is responsible for causing allergies and asthma.
3. Apple
Do you know apples are banned in Europe? The reason behind this is a substance named, diphenylamine (DPA) is being used in Apples to make them stay fresh for longer so that they may get exported around the world. This is why they are banned in Europe as it is believed that this harmful substance is responsible for causing cancer.
You can also read: 7 Food Items Around The World That are Way Overrated
4. Soy Sauce
Soy Sauce is extensively used as a marinade in preparing Japanese and Chinese dishes. And how can we forget its taste that we used to have it in fried rice? But you will be sad to know that the Soy Sauce has been banned in European countries like Russia, Persian Gulf countries as well as in other states. It is banned because it contains ethyl carbamate which is a dangerous carcinogen responsible for causing cancer.
5. Cereal Bars
What? Surprising right. In countries like India where cereal bars are treated as a very healthy food item, it is banned in Denmark. The reason why they are banned is that they contain an excess of toxic materials which can make an adverse impact on you as your children's health if consumed regularly.
You can also read: You Will Not Regret After Making A Swap of Unhealthy Food Items With 7 Popular and Tasty Indian Dishes
6. Meat
Who doesn't like to munch on meat? You will be shocked to know that hormone named, ractopamine is used in the meat of cattle, pigs and turkeys to make them gain excessive weight. If the meat is consumed along with this hormone, it can be proved fatal for our health and may cause heart-related diseases, according to scientists. The meat contaminated with ractopamine is banned in 160 countries so far including Europe, China, and Russia.
6. Chips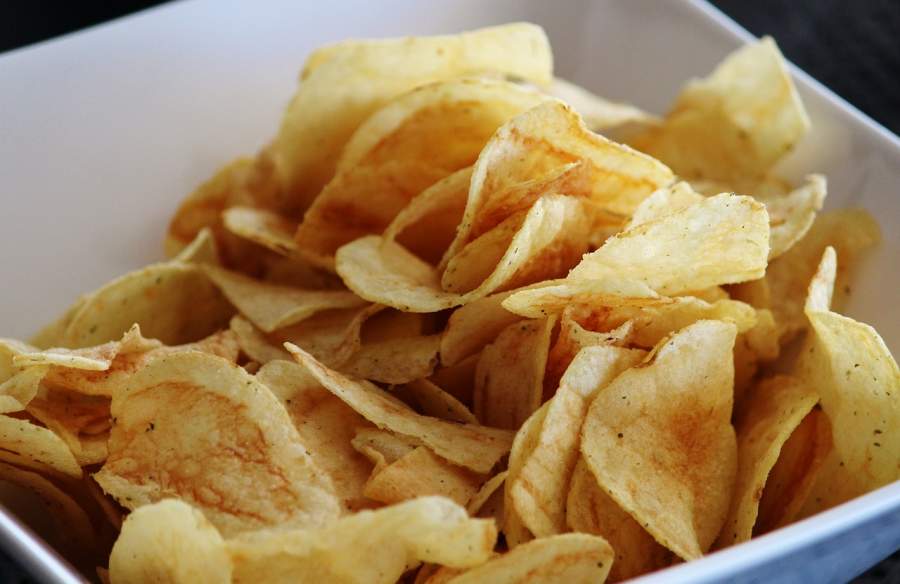 Uncle chips or lays might be your favourite brands as of now. You will be surprised to know that potato chips containing olestra which is a synthetic fat substitute are banned in countries like Canada and Europe. If this supplement is consumed along with the chips, it may contain severe stomach issues.
You can also read: 7 Foods That Doctors Don't Recommend To Eat For A Reason
Featured images source: Pixabay