Kapil Dev is a name that requires no introduction. Every crazy fan of cricketer must be aware of him and his dynamic personality. He is extremely popular as 'Haryana Hurricane' due to his mind-blowing bowling speed of 140 km/ph without breaking down. It is due to this ability he has earned this name. He is the only person with such abilities and stamina in the history of cricket that India could ever have.
Till the date, there is not even a single person in Bollywood who could be compared with him and the qualities he possesses. He is still remembered when it comes to cricket who took the world of cricket on another level.
1. Born in Chandigarh, Punjab
Kapil Dev was born on 6th January 1959 in Chandigarh, Punjab. He was born to Ram Lal Nikhanj, who is a building and timber contractor.
2. His appearance in 3 Bollywood Hindi Movies
Besides playing cricket, he also made his appearance in three superhits Bollywood Hindi movies, namely Mujhse Shaadi Karogi, Aryan and in Chain Kulii Ki Main Kulii.
3. The only person who took 400 wickets
He is the only person in the world of cricket who has taken 400 wickets and has scored more than 5,000 runs in test cricket matches, thus making him one of the greatest all-rounders in the cricket.
4. Was also a captain of Indian Cricket Team
He also captained the Indian cricket team which won the 1983 Cricket World Cup.
5. He got married to a non-celebrity
Kapil Dev got married to Romi Bhatia who is not a celebrity like him. He was introduced to her by a common friend in 1979. They finally got married in 1980 and currently, they have a daughter child named Amiya Dev.
6. Holds the world record for taking a huge number of wickets
He finally got retired from cricket in 1994, holding the world record for taking the number of wickets in test cricket matches which was subsequently broken by Courtney Walsh in 2000.
7. He wrote 3 autobiographies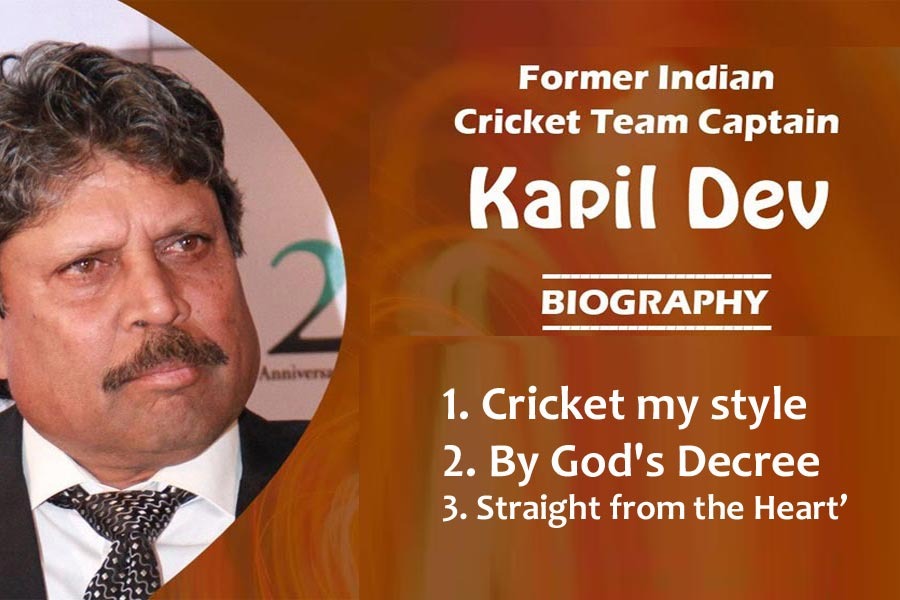 He is fond of writing too besides playing cricket. He has written a total of three autobiographies. The names of his autobiographical works are: By God's Decree that got published in 1985, 'Cricket my style' in 1987 and 'Straight from the Heart' in 2004.