With summer comes rising temperatures and soaring heat which is truly unbearable. During the summers, the problem of dehydration might catch you up easily due to the warmer temperature outside which makes you weak and lethargic. You need to be very careful and follow a balanced diet along with the consumption of lots of fluids to avoid dehydration in your body, as dehydration might cause heart-related issues, nausea and weakness.
We can't ignore the fact that our body is made up of 70% to 80% of water and if that becomes low, it puts you at risk. So, you need to be very careful and extra cautious during summers.
Follow our top tips and advice to stay healthy and hydrated this summer.
1. Consume lots of fluid
Whether you are in a habit of drinking too much water or not you have to drink lots of water in order to stay energetic and dehydrated. Experts suggest drinking of 6 to 8 glasses of water every day. Intake of plenty of water in your body will help you beat the scorching summer and put you away at risk of getting any disease.
2. Avoid taking diuretics
Try to avoid diuretics food like coffee, cola and chocolates during summers as these products result increasing the production of urine in your body which in turn results in loss of fluids and causing dehydration.
3. Don't eat spicy food
Consuming lots of spicy food during summers gives you nothing but only problems related to health like acidity and heartburn. They also contribute to loss of body fluids from your body by increasing your internal body temperature. It's contradicting that some experts believe that it's good to have spicy food for preventing in warm climates helps to produce sweat which helps to cool down your body.
4. Eat food rich in potassium content
Dehydration does not mean only the loss of water from your body but you also lose a huge amount of electrolytes which you need to replenish it consistently. Try eating potassium-rich foods including bananas, coconut water, pineapple, mangoes and sweet potatoes to beat the heat.
5. Don't exercise too much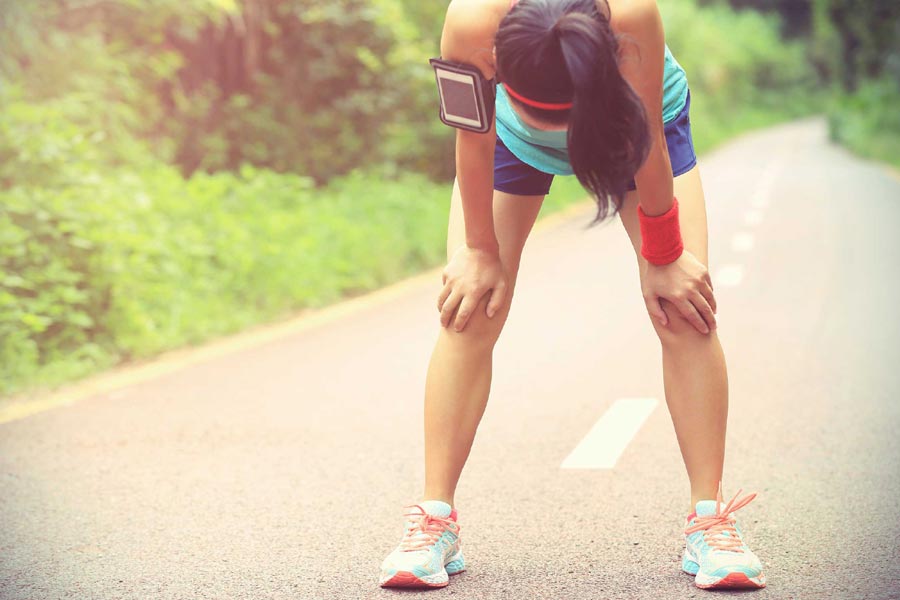 N doubt exercise is very important to keep yourself fit and healthy, but doing lots of excessive could cause exertion and it might prove dangerous for your health. If you can't stay without doing exercise even a single day, try to drink plenty of water and keep rehydrating yourself by taking water-breaks in between.
6. Wear light colour clothes
Avoid wearing darker shades like black during summers as it absorbs more heat causing you to sweat more. Instead, you should wear cool and bright colours like white, blue and pink that will make you cool. Also, avoid wearing tight clothes as it makes you sweat all over from top to bottom and making you uncomfortable.
7. Eat lots of salad and green leafy vegetables
Eating green leafy vegetables and foods that is high in fibre content helps you stay hydrated and cool during summers. So, avoid eating junk food like pizza, fries and burger instead you should try on having salads stay healthy.