No, who doesn't love desserts? People go mad for those yummy and delicious desserts that can prompt you to have them any day or anytime. We have many sweet delicacies which most of like to have such as cakes, rolls, pastries, custards, ice-creams, and custard, etc. They aren't comparable with each other as they have the charm of their own. Do you know all the sweet treats that you love to binge on today have their own fascinating history that may look surprising to you? If you are a dessert lover like me then you would surely love to know about how these desserts were originated.
Have a look at the origin stories of some of the popular desserts.
1. Pavlova
The name of this dessert has been derived from Anna Matveevna Pavlova who is a ballet dancer in Russia when she was on her tour to New Zealand and Australia during the 1920s. Pavlova is basically a soft cake made up of crisp meringue, fruits, and cream originally from New Zealand. Once you had a bite of this, it would be unforgettable, I bet.
2. Gulab Jamun
No one can ever hate those soft and fluffy hot Gulab Jamuns. Do you know where they got originated? They got originated from South-East Asia and are a favourite dessert among the Indians. They come in lots of varieties and shapes but all of them are damn tasty.
Also read: 8 Most Popular Indian Foods That Are Not Originally Indian
3. Cinnamon Roll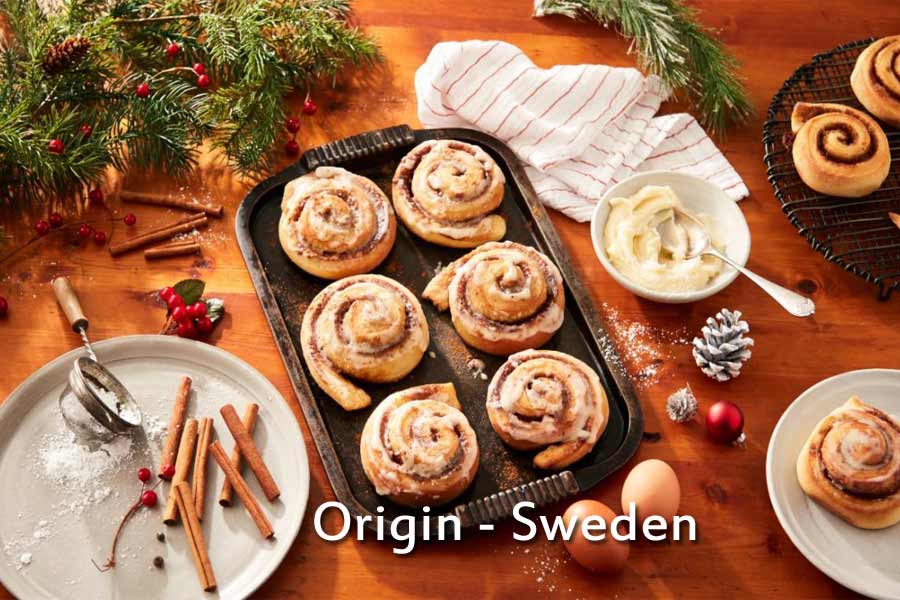 Cinnamon Roll got originated from Sweden where it is popularly known as 'Kanelbulle'. It was first made during the 1920s. Even Swedes celebrate a day that is related to this dessert, known as National Cinnamon Bun Day, on October 4th.
4. Marshmallows
Marshmallows were originated first in ancient Egypt as a medicine. Its roots were used to cure the sore throat along with honey. Besides this, its stems were peeled and boiled in sugar syrup to produce a dry, soft and chewy confection.
Also read: 7 Food Items Around The World That are Way Overrated
5. Black Forest Cake
Its name has been derived from a liqueur named Black Forest Cherry Torte. It is a clear liqueur made using sour cherries. Now, you must be thinking that the name of the cake has must been derived from some forest or mountain range in Germany, but it isn't the case here.
6. Dulce De Leche
The fascinating story behind this popular dessert revolves around the 19th-century military leader, Juan Manuel De Rosas. It was originated in Argentina in 1829. The dessert was prepared by the maid which was the outcome of the burnt milk while preparing the drink from milk and sugar.
Also read: List of 10 Most Delicious Foods in The World
7. Sacher Cake
Sacher cake is one of the world's best desserts which were created in 1832 by 16 years old, Franz Sacher, from Austria that made him quite popular. The name of the dessert has been named after him in his honor. Basically, it is a biscuit sponge filled with sliced apricot jam coated with chocolate. Doesn't that sound yummy?