When it comes to food India has a lot to offer. Be it spicy meals or mouth-watering sweets, India has a plethora of options to choose from. If you too have a sweet tooth, then this post will make you crave for these yummy delicacies that India has to offer. We are talking about sweets that are delicious but there are chances that you never heard about them before. And if you haven't then known their names and soon try to taste them. And if you have ever tasted any of them already then tell us in the comment box below.
Continue reading…
1. Chhena Poda
Chhena Poda is a dessert made with cottage cheese with dry fruits, sugar mixed in it. Chena is cottage cheese and Poda means burnt. It is baked until golden brown and we just cannot explain its taste in words.
2. Bebinca
This Goan sweet is a must try. This baked good is served with a scoop of ice-cream. Need I say more?
3. Putharekulu or Paper sweet
This sweet is from Andhra Pradesh made of rice and ghee. This is a paper this wafer types sweet and this is why it is called Putarekelu or paper sweet.
4. Maa Vilakku
It is basically a sweet offer to Deities in South India. It is a lamp made with rice flour and jaggery. It is a lamp which they literally light and offer. You can eat it after offering it to the deity.
5. Malaiyo
Malaiyo is from Varanasi. It is foaming milk from flavoured with cardamom. It feels like milk cream in the mouth.
6. Sel Roti
Indian version of doughnuts. These are crispy rice doughnuts kinda dish. Its taste is sweet and crunchy. It is widely eaten Nepal.
7. Kharwas
This Marathi delicacy is a steamed pudding made out of milk. Only imagining its taste will water your mouth. Yummy!
8. Sarbhaja or Sshor Bhaja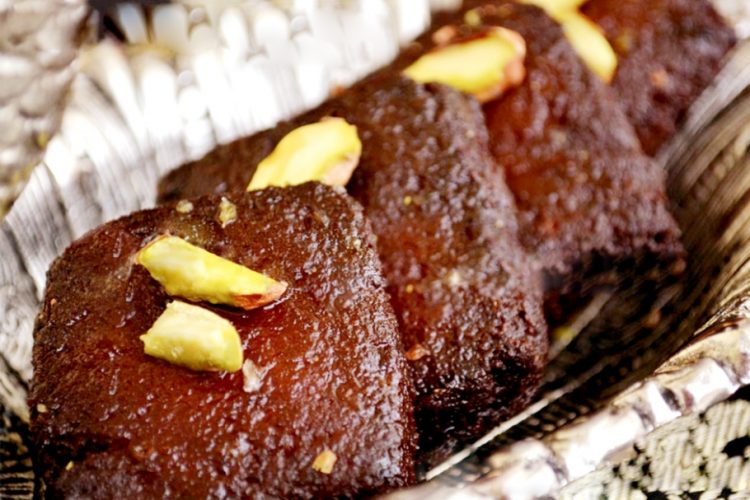 Eaten widely in Kolkata this Bengali sweet is very addictive. Made of condensed milk and deep fried is sure a little heavy on your diet plan, but this is one thing worth ditching the diet for a day.