You all must have seen wildlife, motion, fashion, and daily life etc. photo series. But, have you ever heard about sleeping Parents-to-be? A Russian photographer named Jana Romanova has created a photo series called "waiting" where are clicks sleeping expectant couples. The idea of such an unusual yet amazing photo series popped up in her head when she was helping her friends who are Parents-to-be.
Have a look at the beautiful photography by Jana Romanova.
Jana decided to do shoot the expectant couples in the persona and intimate situation – early in the morning when they are asleep.
She appreciated that the couples trusted her to stay at their apartment and photograph them in such an intimate moment.
Her project consists of 40 images which are actually symbolic as they are total 40 weeks in the pregnancy period.
Jana says she knew a very little about the models yet through the photography she could understand the expectant parents in their sleeping positions.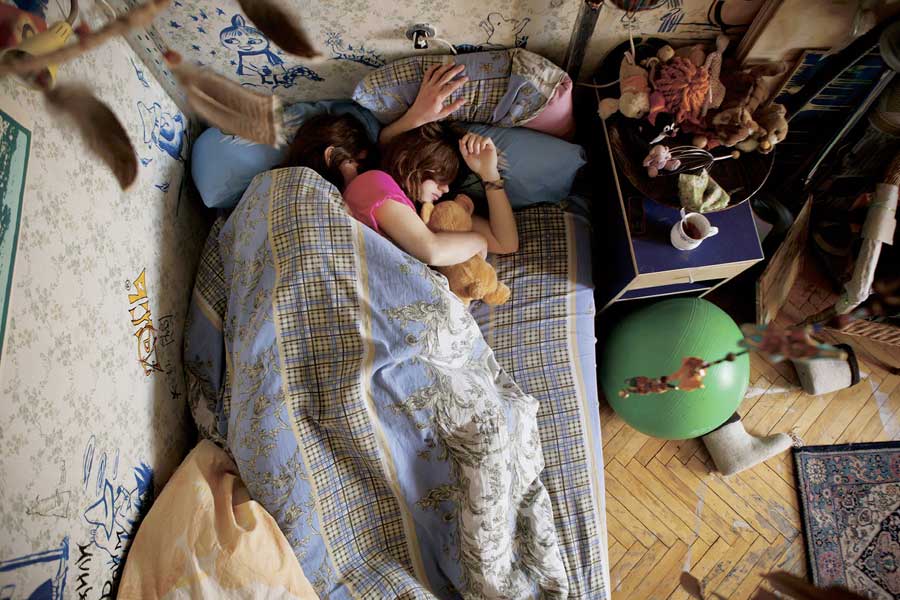 The aim of this project is to understand the feelings and moods of the couples who are expecting the most exciting event in their lives.
She says "There was something charming and magical in their poses, in the symmetry of their bodies."
Her photography is beautiful, indeed. Each of the photographs is different yet conveys the same message. It is all about relationships, love, intimacy, and responsibility.
The pictures depict the feeling of parenthood. The emotions of parents become as sensitive as depicted through the pictures.
There are also pictures in which parents are expecting their second or third child and they look even more comfortable and embracing lives beautifully.
By looking at the photo series, even we managed to understand why it enticed the photographer to create such an amazing photo series.