Not everyone knows what a basketball court is made of. Asphalt is the appropriate material for a court. Now, asphalt court comprises of 4″ to 6″ of road rock which is compact in nature. It is done by mixing 1" of asphalt and a coating system of acrylic colour. The first step of making a basketball court is to install the stone base along with the asphalt.
It takes two weeks for the asphalt base to dry and get cured. After this, comes the process of coating with the colour base.
The Process of Applying Paint to the Asphalt Basketball Court
The asphalt basketball court is made flooded. This is done to ensure whether there is any existence of cracks or a lower surface or any kind of damages. Then the process of fixing these are as follows. This is done by a mixer of patch binder. The next step is to apply two coats of acrylic products used for resurfacing.
This is applied over the asphalt basketball court to repair any type of minor imperfections. It also acts as a seal on the asphalt surface. Then finally the court is ready for colour coating. Two layers of acrylic colour are applied on the surface. This is followed by the lines of the basketball court for playing.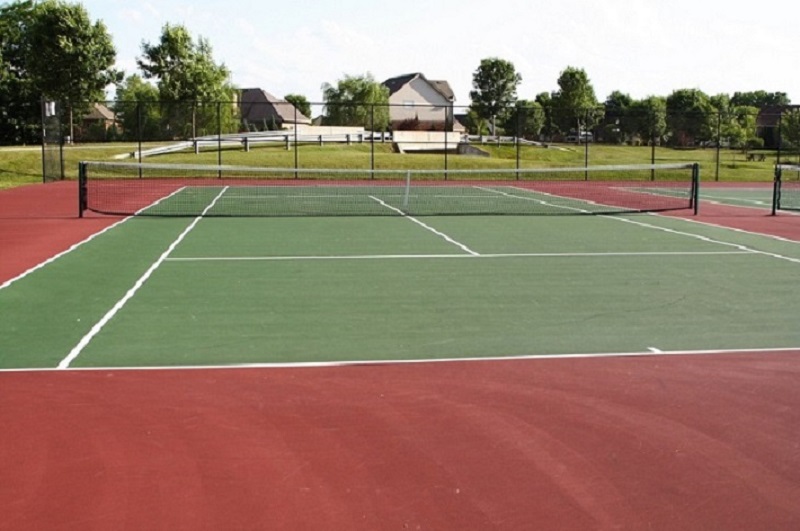 In case if the asphalt basketball court is new, then four layers of paint are required. This involves two layers of resurfacing product and two layers of acrylic colour. You will find a different range of acrylic colours. You can select any one among all as per your taste and preference and if only you are the owner of the asphalt basketball court.
Why People prefer Asphalt Basketball Court over other Materials?
Nowadays people prefer to use asphalt for their basketball court. It is popular for the faster construction process. It is more effective in minimizing prices. It is also most efficient compared to any other materials. It does not require ample time for repairing.
It is easier to service and less time-consuming. This is one of the most important reasons why most of the schools prefer to use asphalt in place of any other materials to make their basketball court. This same reason is applicable to the residences as well.
The Benefits of Using Asphalt on the Basketball Pavement
Smoother Pavement
You will get a smoother pavement as the work smoothing of asphalt cement is done with the help of a machine. These create an equal surface throughout and cannot be done by any other machine used for pavement. Asphalt helps to eliminate any difficulties in construction, like blow-ups. It also helps to repair noisy surface textures.
Effective of Cost
If you compare asphalt with any other materials, then you can get the difference in the cost after all the paving; coating and painting of lines are done. It definitely proves to be much cheaper and pocket-friendly.
Resistance Against Accidents
The asphalt used to make the basketball surface is too smooth to resist any type of accidents for any players.
On-site Improvement
This product improves on-site, that is, a layer is applied and left to set and another final layer is applied to it. This takes about two whole weeks. This also helps to get rid of muddy soil.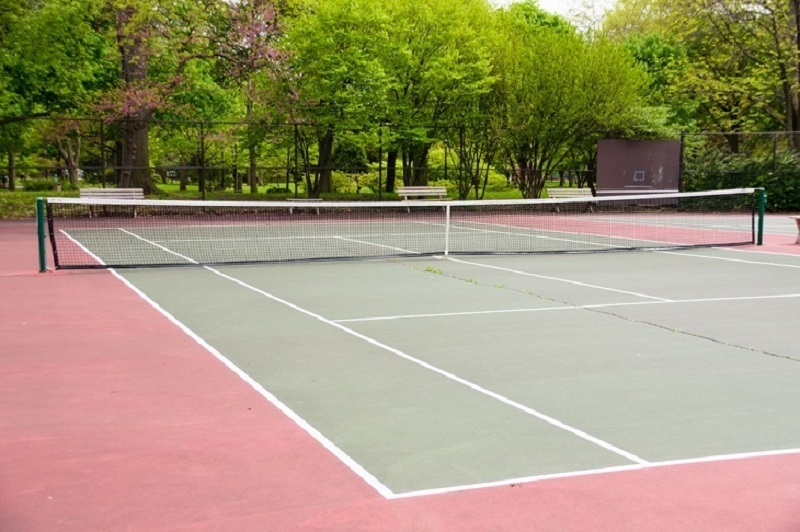 Some people hesitate to use asphalt as they are worried about the cracks that might exist. It is a thing to remember that a crack can only exist if there is a long-rooted tree near the pavement. Always have a supportive gear if you would like to try by yourself, else there are experts to help you out.
Also read: 6 Interesting Facts About NBA (The National Basketball Association)