We know how complicated it can be to be in a relationship. It is very essential that you take care of simple things to make things work for you and your partner in a relationship. This is also true that most of the times it is the boyfriend who has to take care of things when he enters a relationship.
Because women are very prone to get hurt since they keep track of simple things happening around them. They are sensitive because they care, and this is the time you should also start taking care of them.
But are you among those boyfriends who often fail to impress you girl? Worry not, we have got you covered.
All you need to do is follow these simple tips so to become a better boyfriend.
1. Never compare her with anyone else
No one told you that's a relationship in? Yes, it so is. To compare her is like losing her, she might not be able to see you as the same if you do that too. Love her for what she is. Comparing her to someone is like asking her to be like the other person, which you shouldn't.
2. Respect her work/job
All of us give importance to our work. Not just because it gives us money but also it defines us. Your work becomes a part of your identity. So make sure you never disrespect her work. Support her and show her that you are proud of her.
3. Tell her how she has changed your life for better
Every woman does a lot to improve the lifestyle or persona of her man. As she sees him as her better half. This is your time to tell her how better she has made your life, too. Make her realise that she is the one who actually helped you live better.
4. If you are honest and dedicated tell her that
It's good that you are honest and loyal to her. But you also need to make her believe this. Once she knows you are so dedicated, believe our earth will be the perfect place to live.
5. Make her feel special time to time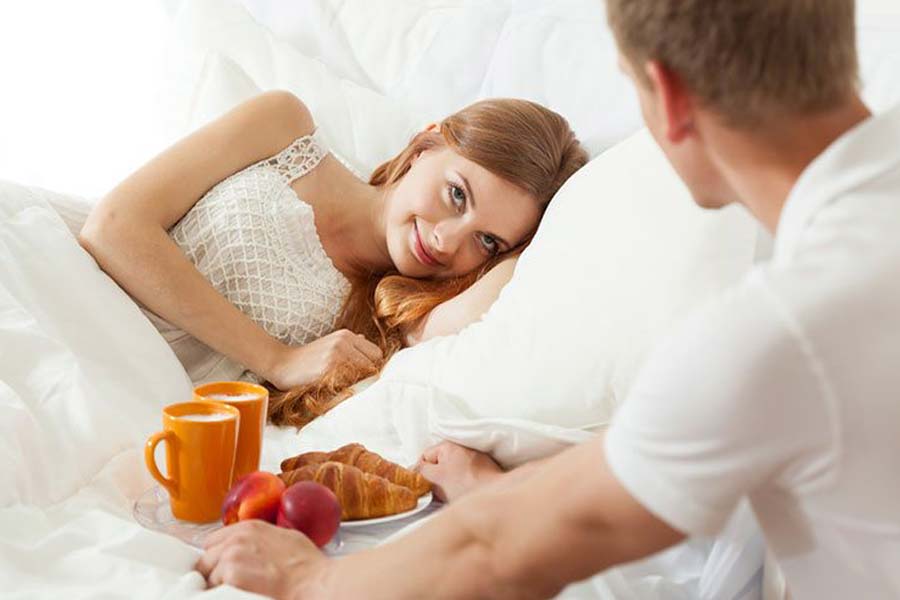 You love her she knows it, doesn't mean your task is done. You need to make her realize that she is a special person. Treat her like she means a world to you.
6. Tell her that you trust her
Not just wants you to be trustworthy but she also wants you to know that she very trusts worthy, too. if you know it already tells her that.