After a credible source confirmed that Rita Ora and Taika Waititi married, Ora has now revealed the wedding details. She officially confirmed her marriage to Taika Waititi, her longtime boyfriend, after months of speculation.
Rita Ora confirmed her marriage to Taika Waititi in a statement
Rita Ora wore a Yves Saint Laurent wedding gown from the 1980s with an attached bridal veil in her most recent music video to mark her engagement to filmmaker Taika Waititi. The music video for the 32-year-old singer's newest single, "You Only Love Me," which was released alongside the single, premiered on Friday. The video's portrayal of Ora as a bride preparing for her wedding day puts a major emphasis on weddings.
The video begins with a flurry of renowned personalities emerging on an antique television set to wish the bride well. Kristen Stewart joked that she had the "weirdest dream" that she wasn't at her pals' wedding and that they were getting married.
Heart Radio Breakfast Interview
Earlier that morning, in an interview with Heart Radio Breakfast, Ora confirmed her marriage as part of the promotion for the song's video debut. Normally, I want to keep my personal life private, but in my new video, I can't help but fantasize about what may have been. She became more agitated.
Also, she described the ceremony and reception as "lovely and nice," but she didn't go into much detail.
It was great in her opinion. Ora's representation of her monumental day was spot-on with her aspirations and visions. She went on to say that she and Waititi planned a big party to celebrate their wedding and togetherness.
"You Only Love Me" is Rita Ora's first song off her upcoming third studio album, which is due out in May. Ora has been working on a new album, but neither the title nor the release date has been revealed. However, she claims that "my music does all the talking" in the same interview.
Taika Waititi and Rita Ora's Relationship
In August 2021, just three months after dating rumours between Rita and Taika initially surfaced, the couple openly acknowledged their relationship.
In June 2022. Also, it was announced that the pair had become engaged and intended to start a family. After only a few months together, rumours began to circulate that the couple had secretly married over the summer.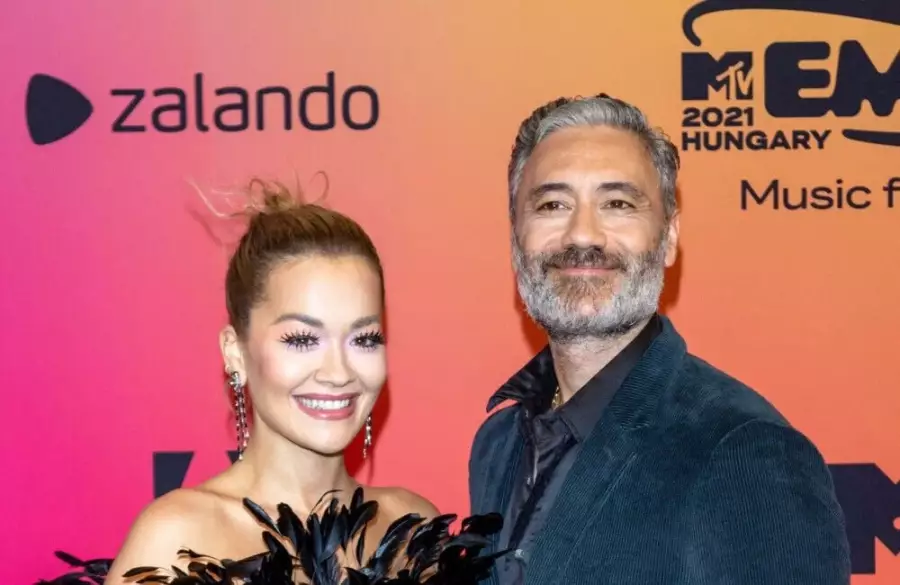 Rita Ora: What We Know
Rita Ora rose to prominence after appearing on DJ Fresh's breakthrough track "Hot Right Now". She received a lot of attention from fans and musicians alike after the release of her debut album, "Ora". Z's tracks swept the UK charts, and she became an overnight pop superstar.
She has hosted television shows such as "America's Next Top Model" and "The X Factor." Her filmography also includes "Fifty Shades of Grey." However, she departed her own country and eventually found success in the United Kingdom as a result of her tenacity.
She has made significant contributions to charity and fund-raising. Therefore, she has been the face of many major brands, including Calvin Klein, Coca-Cola, and Samsung, as well as Madonna's 'Material Girl clothing line.
You have my heartfelt congratulations and best wishes for your future pursuits. Keep an eye out for impending celebrity rumours.
Also read: Ariana Grande is Engaged to Dalton Gomez! Know More About Him