Cancer is one of the deadliest diseases in the world. Though research is going on to find a perfect treatment option for people who become its victims, there have been no breakthroughs that ensure no one gets this deadly disease or a person gets completely cured the moment he or she finds out that he or she has cancer. One of the best bets is to ensure that one stays healthy and take steps to prevent this deadly disease.
Canadians should pay particular attention to cancer prevention because according to reliable stats, about 178,000 people in Canada were diagnosed to have this deadly disease, and 75,000 lost the battle and their lives to it in 2011.
One of the things you need to remember when thinking of averting the chances of getting this deadly disease is to ensure that your vitamin D levels are right. Many people consider vitamin D deficiency to be a minor health issue and hence they don't pay any attention to it.
What they fail to realize is that having enough vitamin D via sunlight, foods or supplements from brands like Yes Wellness might save their lives. Sounds unrealistic? Read on to know what research is saying in this regard, and we are sure you'll start boosting your vitamin D levels sooner rather than later.
The Association
Vitamin D's association with the risk of different types of cancers is getting a lot of attention these days. Various researchers have discovered that people who have vitamin D deficiency are more prone to have cancer as compared to those who have healthy levels of Vitamin D.
Extensive research is being conducted to find out whether vitamin D deficiency can prevent different types of cancers like colon, breast, prostate, ovarian, etc.
A Japanese Study
A study conducted by researchers in Japan has found that people who have high vitamin D levels had a lower risk of being a victim of cancer as compared to those who had low vitamin D levels. The study also investigated the effects of certain cancers like liver cancer.
It was found that the risk of liver cancer reduced by up to 30 percent in people who had higher levels of vitamin D as compared to those who had lower levels of vitamin D. This particular association was less evident in women as compared to men.
Overdoing is Not the Answer
Researchers have also discovered that overconsumption of vitamin D won't prevent from this deadly disease because there is a limit to the influence of Vitamin D on cancer.
So, if you consume 20 nanograms per milliliter, you might just waste your time because the benefits won't extend with a higher dosage. It should be noted that 20 nanograms per milliliter are found to be enough for a person's bone health as well as overall well-being.
Study on Women
A different study was conducted on women to find out whether vitamin D consumption and adequacy can help with reducing the risk of breast cancer or not.
It found that women who had Vitamin D levels of 60 nanograms per milliliter had 82 percent less risk of being diagnosed with breast cancer as compared to women who had vitamin D levels of less than 20 nanograms per milliliter.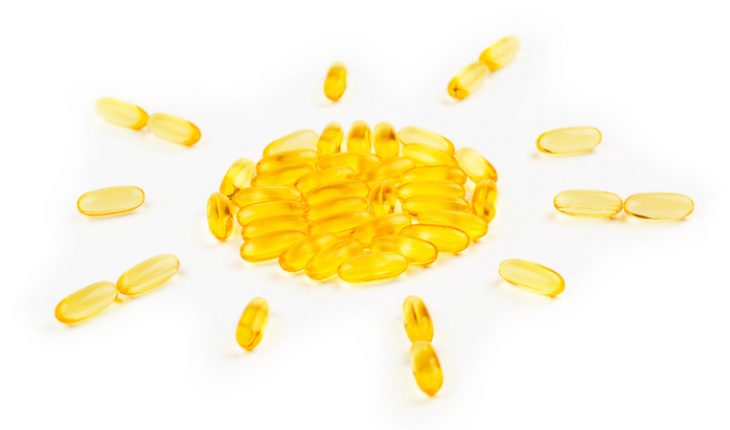 Colorectal Cancer and Vitamin D Study
An international level study conducted by a group of researchers belonging to different reputed organizations like the American Cancer Society has found that people who have higher levels of vitamin D in the blood are less likely to be diagnosed with colorectal cancer. This is the first conclusive study on this association.
All the previous studies might have suggested a link between vitamin D and colorectal cancer, but the results were never conclusive. This study was published in the Journal of the National Cancer Institute in June 2018.
How to Increase Your Vitamin D Consumption?
Now, if all these studies and data have compelled you to think about increasing your vitamin D intake, you should know how to get more vitamin D by reading the following tips.
Make sure that your diet is rich in foods that offer vitamin D. Some examples include eggs, mushrooms, milk, almond milk, soy milk, orange juice, cereal, and fatty fish such as swordfish, salmon, trout, tuna, etc.
Spend 10-15 minutes in the sunlight after applying sunscreen on your skin thoroughly. If you are reluctant to overexpose yourself due to skin cancer risk, wear sunscreen and sit near the window to get sunlight indirectly.
Make sure you get the vitamin D levels checked now and then. Switch to supplements if and when needed to ensure that you are not vulnerable to different types of cancers.