The very popular Chris Gayle will be retiring from the ODIs, after the World Cup 2019. The news has sent the cricket fans in a state of shock. His life is king- size and is full controversy therefore always making the headlines for all good and bad reasons. However if you are worried that you will miss the left- handed batsman big hitting, then worry not he will never be retiring from the tabloid.
The 39 year- old West Indies batsman is a sell proclaimed "Universe Boss" and his lifestyle does vouch for this fact.
In reference to James Bond he said that he is feeling shaken and stirred like a martini. He was seen chilling in a pool with sunken bar, wearing the octopus trunks. He can be often seen chilling in the pools.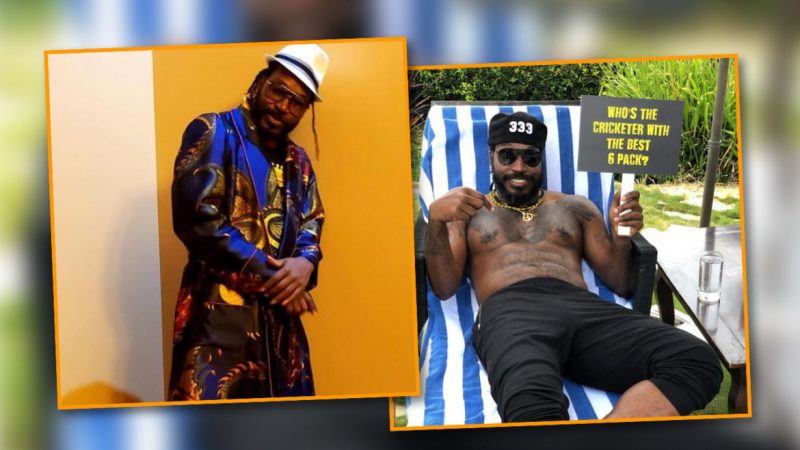 He loves the cars and owns a swanky yellow Ferrari.
He is the cricketer with six packs. He spends time working out rigorously and religiously to the perfectly tones body.
He is big time addicted to alcohol. He can be often seen with his glass filled with drinks. Here in the picture he can be seen carting the massive Laurent- Perrier Champagne bottles for the Christmas Party.
Owing to the fact that he lives a king size life here is the delicious hot spread for him for breakfast to start his day with a bang.
He is a party animal, and in the picture he can be seen in a party at the Ultra Carnival in St. Kitts with his family. The carnival has been co- founded by Chris's wife Allysa Berridge.  
He is world acclaimed cricketer and is friends with many other athletes. Chris is with Jamaican athlete Usain Bolt at a party. He is friends with many celebrities.
He may be a busy man but spends quality time with his wife and kid. They can be seen together in several parties all dressed up and spend can be seen spending time together in holidays.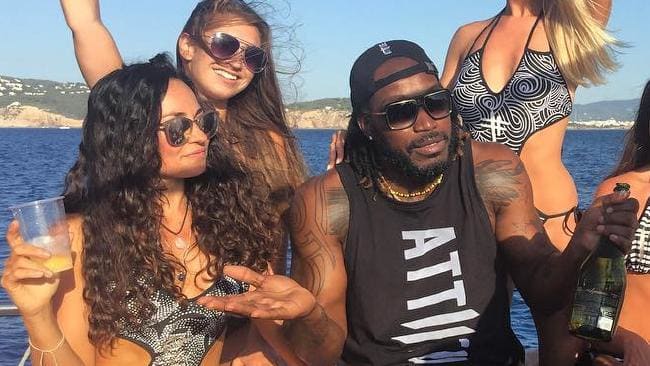 He is a doting father and the most important part of his life is his daughter Kris –Allyna. He is a loving father and goes gaga over her daughter. The little Princess has her own Instagram handle with over 20,000 followers.
He is strongly inclined towards the Rastafarian lifestyle. Can be seen with red- yellow- green beads and gear.