Daniel Jacob Radcliffe is a world-famous actor and producer. He is an actor who played as Harry Potter in the Harry Potter film franchise. He started his career through the David Copperfield and The Tailor of Panama. Then he got a part to play the lead in Harry Potter. Because of these movies, he became one of the highest-paid actors. Then after his work in Harry Potter, he turned to do character roles in movies. He is also taking part in charity works. To know more about this incredible actor, continue reading.
Background information
The birthplace of Radcliffe is London, England and his birth date is 23 July 1989. He is the only child to his parents and their names are Alan George Radcliffe and Marcia Jeannine Gresham. His mother worked as a casting agent and his father a literary agent. He went to three schools for his education but after his role in Harry Potter, it became difficult for him to go to school as he attained a lot of popularity. Some of his classmates also made fun of him and turned hostile.
Profession and career
He started his career when he was five. He played as a young boy in the BBC series David Copperfield. Because of his character in the series he got chosen to play Harry Potter.
– Harry Potter career
In 2000 he took part in the auditions for the role of Harry Potter. Like the book, Harry Potter was already famous many people came to take part in the auditions. Rowling the author of the book was searching for a boy who resembled Harry. Then after seeing Daniel Radcliffe in David Copperfield's serial she told me that this is Harry Potter.
The first part of Harry Potter titled Harry Potter and the Philosopher's Stone released in 2001. It got very popular and received good reviews from critics. Radcliffe received a six-figure salary for the role and his parents invested the money. And he later acted in all the film franchise of Harry Potter. His performances and those of his co-stars got worldwide appreciation.
– After Harry Potter
His first film after Harry Potter was The Woman in Black that got released in 2012. He was really excited to play a role in the film. Then in 2013, he played a character in the thriller drama Kill Your Darlings. He also played a negative role in the movie Now You See Me 2 which is an action-adventure film. He was part of the film Swiss Army Man where he played the role of a talkative corpse.
Radcliffe acted more in independent films because he got the opportunity to play in different roles. In the movie Imperium, he played the role of an FBI agent who is on a pursuit to catch a white supremacist gang. He is also an excellent theatre artist who was part of a theatre piece such as Privacy.
Personal life
Daniel Radcliffe has a home in New York as well as London. Because of his career, he splits his time into two countries. From 2013 he is dating actress Erin Darke. They met at the sets of Kill Your Darlings. Many people spread rumours of their engagement however Darke's father shared that there are no engagement plans.
Daniel Radcliffe net worth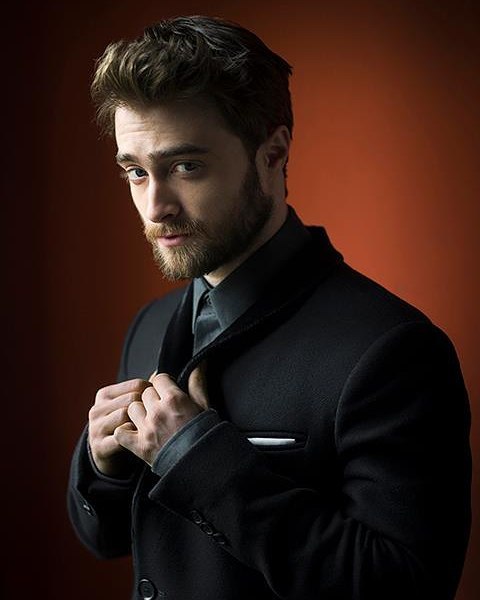 As per the sources Radcliffe earned $1 million for his first Harry Potter movie. Because of all the eight parts of the Harry Potter films, he became really rich. He was the youngest rich person in the UK in 2006 as per the Forbes reports. His film revenue for the Harry Potter and the Deathly Hallows was US$780 million. He has a home in Lower Manhattan in New York and a house at Fulham London. The net worth estimate of the actor is $110 million. The huge amount of money allows him to freely choose the characters he wants to play. However, he never puts more value on earning money.
Interesting facts about Daniel Radcliffe
Radcliffe came in the show Who Do You Think You Are? to trace the history of his family.
Daniel Radcliffe came to Desert Island Discs a BBC show where he talked about his problems with alcohol abuse.
His parents are a great support in his career development as well as character development.
He suffered from developmental coordination disorder which is a neurological disorder.
He also writes good poems in a surname Jacob Gershon for Rubbish magazine.
He considers himself Irish and Jewish.
He is an atheist however does not preach it to others.
He maintains close friendships with his co-stars in Harry Potter-like Tom Felton, Emma Watson, and Rupert Grint.
Sometimes he wears the same set of clothes or clothes in the same colour to disappoint the paparazzi as the pictures look as if it got taken on the same day.
He at one time apologized for the tweet of JK Rowling as he did not like the phrase she used to describe transgender women.
Conclusion
Daniel Radcliffe is a great actor. He never allows his fame to go over his head. His family always keeps him grounded and he is still maintaining a good friendship with his co-stars.