Paranormal Things are mostly unexplainable. Theories keep debating whether anything like that exists or not. Supernatural has always been a moot point. But one thing is for sure, no matter wherever you go in the world you often get to hear about ghost stories and haunted places. So why is it acknowledged universally and yet been questionable? We are not sure that whether we will be able to find the answer or not. The world of unknowns has always scared people from centuries across the world. Many Hollywood movies are inspired by paranormal activities.
Well, we are not here to either reaffirm your belief or debunk it. We have just found out 7 most haunted places around the world. Check the list below and decide where you would want to pay a visit or two.
1. Beechworth Lunatic Asylum, Victoria, Australia
The asylum was opened in 1867, several apparitions were reported there. People claimed that they heard screams. Sometimes doors slam shut and open all by themselves.
2. The Queen Mary Hotel, Long Beach, California
The hotel is the country's most haunted hotel. People spotted two different ghosts here. The women were drowned in a ship's first classroom and now their ghosts are often seen here by the guests. There is one particular room, B340 where most of the activities are noted. So it is no longer available for guests.
3. Bhangarh Fort, India
The fort was built by KingSawaiMadho Singh, in the 1600s. The small city was homed by 10,000 people. But due to a curse, the whole city was turned into ruins. The place is still ruined and nothing more. The site is marked haunted and nobody is allowed to visit there after 5 pm. Not just that those who tried to spend a night there were found dead in the morning.
4. The Forbidden City, Beijing, China
The site was also the site of murders. Thus, locals claim that the place is haunted and several apparitions have been sighted here.
5. Highgate Cemetery London, England
Well, which cemetery doesn't seem haunted? But locals claimed that they have noted some supernatural activities here.
6. Banff Springs Hotel, Alberta, Canada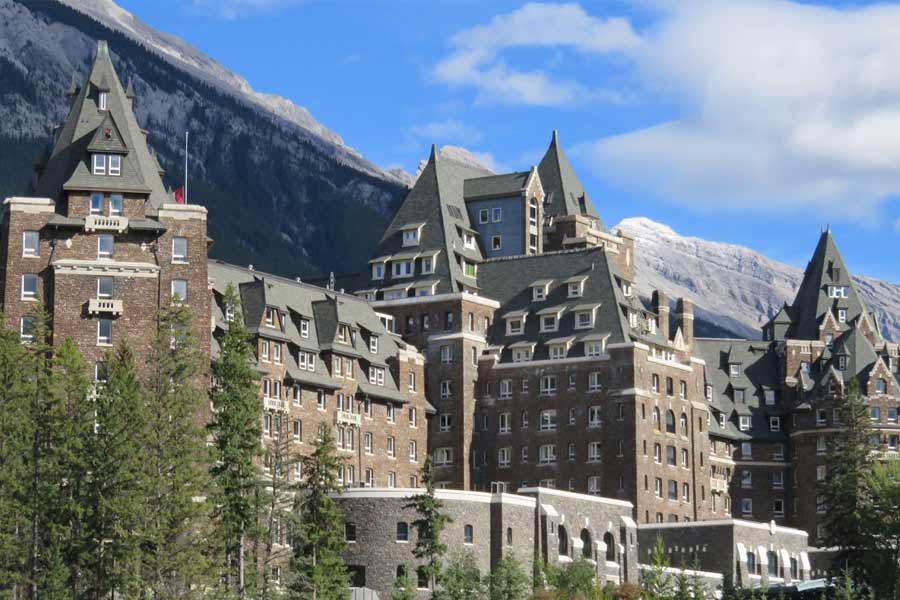 This hotel has some weird history related supernatural activities. A bellman is a regular ghost here, another regular spirit is a bride who dances in the ballroom.
7. The Tower of London, England
We don't know that you will buy this one or not. But here is an interesting story of the headless ghost of Anne Boleyn.