When we think of a tourist destination, the idea of scenic views come into our mind. Our imagination runs a vivid picture of great landscapes, beautiful mountains, extremely peaceful surrounding and everything that promises leisure. but there is plenty of enthusiast out there for whom traveling means adventure and having a lifetime experience. Here we have a list of the world's most dangerous and extreme tourist destinations, for people who love to explore extremely dangerous and thrilling places around the world.
If you are not scared then pick any of the below-mentioned tourist destinations for your next expedition and have the first-hand experience to cherish for the lifetime.
1. Zhangjiajie Grand Canyon Glass Bridge, China
China's famous Glass Bridge is the longest and the highest glass bridges in the world that gives a life-threatening experience. No one can walk on this bridge without the fear of being dropped from the great height. It is a simple bridge, at a great height, with the glass bottom. Dare to cross this bridge?
2. The Danakil Desert, Africa
This place is commonly known as "Hell on Earth", believe us it stands true to this title. The reason is, this place is like a burning hell with 120 degrees F, inclusive of multiple volcanic activities, fumes of toxic gases and lonely landscape. Do we need to say more?
3. Snake Island, Brazil
This island homes 2000-4000 pit vipers and other endangered snakes. This place is anyone's nightmare and it is going to be closed forever for tourist for there own safety. We added it in the list as it is sure a creepy place enough to give us chills.
You can also read: Top 7 Amazing Destinations for Greek Islands Holidays
4. Peruvian Sky Lodges and hotels
Most of the people like to indulge in activities like rock climbing, trecking and etc. These sports also make us cringe when we see people tied with the harness, hanging in the middle of the mountain.
Now imagine a loge or hotel stay that gives the same chills? Sky Loges of Peru are actually glass cages hanging from the cliff of the mountain, some people find it romantic but we think it is quite an experience for thrill seekers.
5. Crocodile Farm, Thailand
What do you imagine when you hear the word "Crocodile farm"? Well, it is not a cute friendly farm where you would spend a family day. In fact, you find yourself on a wooden raft balancing on the plastic barrels, amid the deep waters with giant crocodile peeking out of it.
6. Cliffs of Moher, Ireland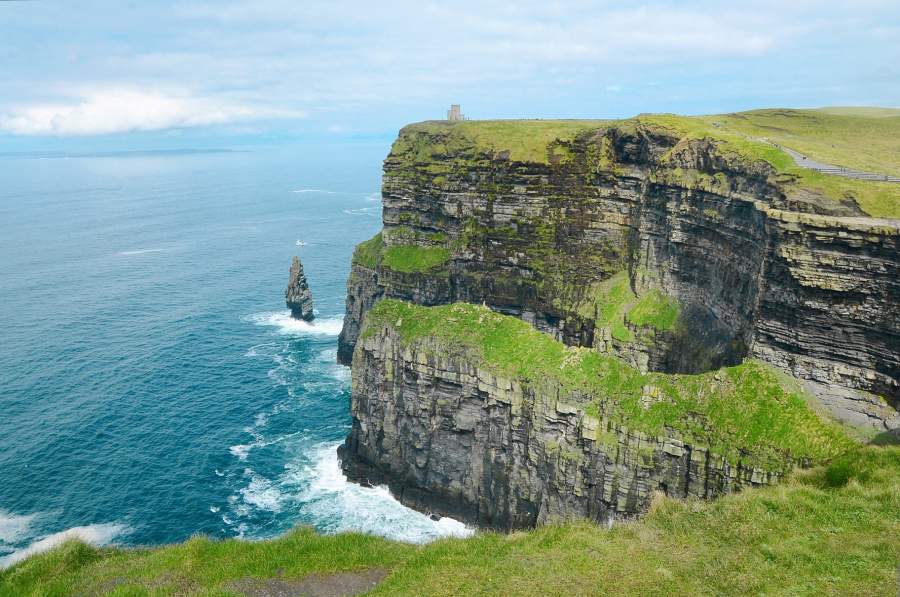 The Cliffs sure give beautiful scenic view but it is equally deadly, too. Due to highly unpredictable winds, these places are amongst the deadliest. In 2006, a woman was simply walking on the cliff when an unpredictable wind swept her with it and threw her form 7000 foot into Atlantic.
You can also read: Top 10 of The Scariest Railway Routes Around The World That Would Run Chill Down Your Spine
7. Praia De Boa Viagem Brasil
This place looks like the best place to spend hours of leisure and solitude. But you should know that this place is known for frequent shark attacks. One-third of the shark attacks turn out to be fatal. It was built on the breeding grounds for the sharks and now they(sharks) are hunting the tourists as they own it.
8. Hua Shan Mountain, China
After the scariest glass bridge, China makes it to this list twice. This time for a deadly hiking spot. This is a horizontal hike on a very vertical mountain, over 100 people have died during this fatal hiking tour. And it is surely the deadliest and dangerous tourist sport ever!
You can also read: 10 Sizzling Bollywood Couples And Their Romantic Honeymoon Destinations