The online gaming industry has the most comprehensive customer data among multiple sectors. As the number of gamers worldwide increases, gameplay generates data from numerous sources collected on servers managed by game developers.
Player engagement also largely depends on the game itself. Are there specific games that perform better than others? Is there a game that a particular segment of customers is interested in? Which games bring the most monetization? Do certain game types (slots, poker, etc.) appeal to specific customer segments? These are questions that can be answered when game-level analytics are applied.
Game vendors are increasingly using analytics to drive and improve game development. Just as the industry attempts to market customers through gamer profiles effectively, the same concept applies to determine which games are best suited to a particular customer segment. It has never been more about personalizing and appealing to one's preferences. Gone are the days of guesswork, and analytics have taken hold to guide game providers and the industry in creating the correct type of content and delivering it to the right people.
Data used by online casinos
The first visit and registration data is one thing that online casino players are willing to give. No need for secret hackers sitting in a dark room to keep tabs on your online records! It's just pure fantasy. The state regulates the gambling industry; therefore, they use existing sources of such information to collect track records and internet traces legally. iGaming companies gather this data like any other online company collects data; by tracking your online history and monitoring your online activity.
They'll immediately register with any online gambling affiliate you add to their data points, which helps in profiling players for a particular site or service. Critical personal information, such as location, age, gender, etc., is essential for delivering targeted services – one of the industry's growth drivers.
How can data help esports?
Gaweł Paprzycki of Bayes Esports examines a fundamental question in esports betting: How much data is needed to generate an optimal betting model before including older games that no longer add value?
League of Legends is a game of change. Adapting to patches has challenged professionals since the game's release. Heroes, items, and strategies get weaker or stronger every few weeks. If a team wants to gain an edge over the competition, it must figure out what works in the current metadata. Ideally, they'll want to find out before the metadata exists.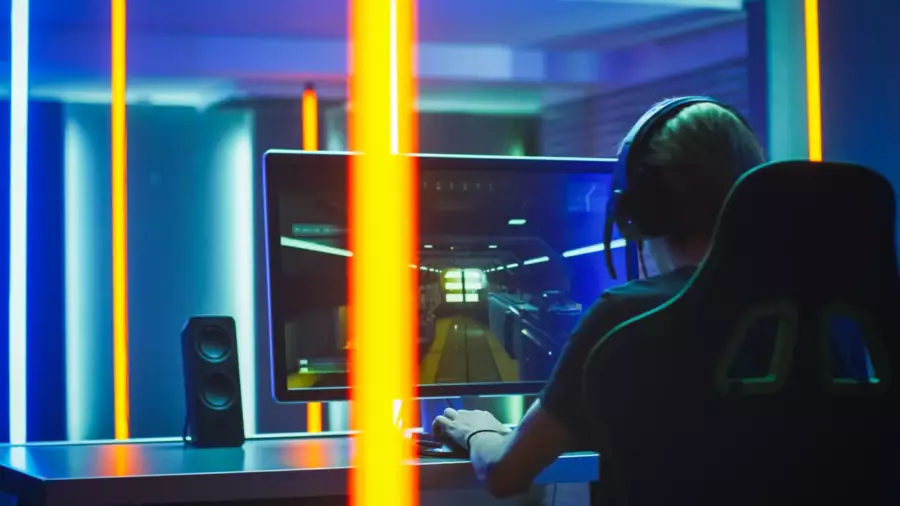 Many sports betting operators face the same issues as the pros. When betting odds are created, machine learning is applied to predict which side will win or score. The generated probabilities depend on what the model thinks is strong or weak.
The more recent the data, the more up-to-date metadata is reflected in the algorithms. Operators would want to train their model on yesterday's data in a perfect world. But unfortunately, that's a lot more games than League of Legends plays in a day.
The experimental setup is straightforward. Because League of Legends patches last about two weeks, the dataset is split into two-week chunks. After that, a model is trained to create a map with win rates, feeding it data from more and more patches. Results are constantly tested on the last match that was not part of the training set. The experiment is repeated with different start times, for example, equating "now" to January 2022.
If the game from two years ago was similar to what it looks now, operators expect the overall accuracy to improve as more data is added. If the patch changes the game completely, we expect a severe drop in prediction accuracy. It's essential to do similar studies over different periods since in-game changes are inconsistent.
Brier scores are used to evaluate the performance model. This is a measure of forecast accuracy. In other words, the lower the Brier score, the more accurate the model is. When comparing Brier scores, there are considered differences of at least 0.005 significance.
The research shows that models trained over 5,000 games from 21 patches (about 10.5 months) are the most accurate at predicting map winners. It is also seen that the size of the dataset containing only the last 12 patches is too small. The differences in accuracy are primarily small but statistically significant. These tiny differences can impact when playing against intelligent players who have studied the current version.
Also, if one side in League of Legends has an inherent advantage, and that side is likely to change between patches, that makes sense.
The research also shows that the optimal time horizon is consistently a 6- to 12-month patch, and about 3,000 games is the minimum sample required to obtain the best predictions.
Intuitively, this makes sense. Games can change suddenly through patches, but it takes time for the player base to adapt and develop new metadata. Not all patches are equally crucial to the competitive scene.
Also read: Apex Legends Developer Epic Responds to Ranked Demotion Request Must be Known