Gambling can be a lot of fun, but it can also be a great risk financially. Gambling addiction is a real issue that people need to be aware of, and it can develop far more easily than you might think. Gambling addiction is not the only risk that can come with these types of games, however, as you can also be vulnerable to scammers – particularly online. If you want to make sure that you are staying responsible and safe as an online gambler,
Here are some tips to keep in mind to be a responsible online gambler.
1. Keep Your Bets Sensible
It can be tempting to place big bets in the hopes of getting big wins – and when this happens, it can be a fantastic feeling. However, this kind of betting is also riskier and has the potential to leave you taking a big financial hit.
This is why it is imperative that you only place sensible bets that you know you can lose without leaving yourself in a financial predicament. Try to make this your mantra every time you log on to play your games to help keep you grounded and gambling fun.
Gambling is supposed to be fun, not a necessity, and should never be used as a desperate way to make money. As they say, when the fun stops, stop – and that is very true for those who want to gamble responsibly and not fall into the clutches of a gambling problem.
2. Always Check the Legitimacy of the Website
Online scams are nothing new, and just as you would be wary of questionable online retailers, loan providers, travel agents, etc., you need to make sure that you check the legitimacy of the online casino site or app you're using before you start giving your details away.
This list of the best online casino sites can be a good place to start, but always check reviews if you are going to use a new app or website to see if it has a bad reputation – whether as scammers or as poor quality casinos in general.
3. Be Wary of Who You're Playing With
If you want to connect with other gamblers online for a game of poker or one of your other casino favorites, make sure you're being wary of them as well as the site or app you're using.
Don't give any personal details about yourself away, and always use a username that will keep your identity private. While the majority of people will just be looking to have some fun as you are, the reality is that you never know who they are or what their agenda truly is.
4. Always Check Privacy Settings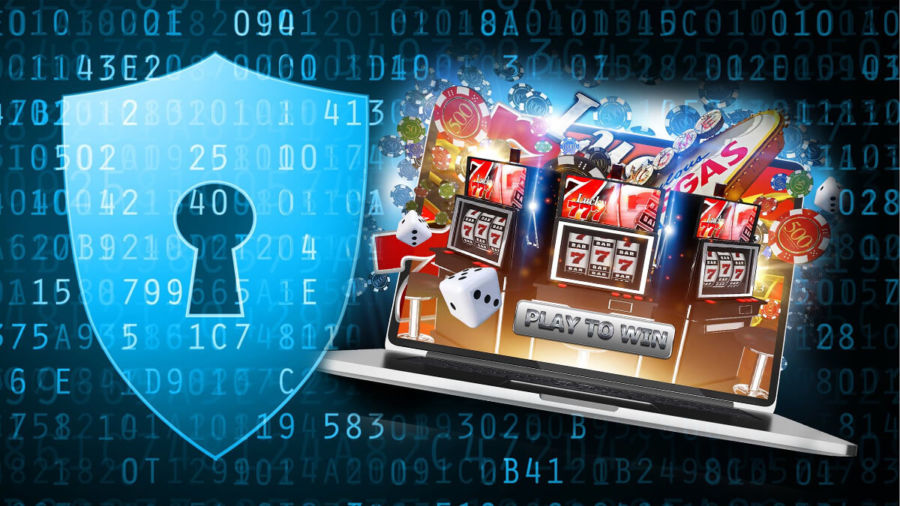 When that notice comes up with privacy information, it can be very tempting to simply click 'accept' rather than looking through the fine print. While this might take you a few minutes to read, it is always sensible to check the privacy policy of each online casino you use to make sure that you understand how they are using your data.
You might also want to check your search engine's privacy settings as an extra precaution to keep your information safe.
5. Look at the Payment Methods
You want to know that your payments and pay-outs will be made securely and your details kept safe, so always be mindful of the payment methods used by online casinos. PayPal, Visa, and Mastercard are all examples of legitimate brands and options that can be relied upon. However, websites asking for bank transfers or other out-of-the-ordinary payment methods should be a red flag and avoided at all costs.
There are other steps you can take to ensure your safety when you're online gambling, but these are all good places to start.
Also read: A Brief Guide to Stay Safe While Using The Internet