Getting into golf can take a while for some people. What looks like a simple sport to the casual observer is actually a deeply tactical game that requires the player to not only be able to identify the right club for each shot, but to use good technique to overcome natural and artificial obstacles. Getting good at golf definitely takes time and there are no shortcuts there.
However, with the right guidance, you can start making immediate improvements to your games and ensure that you are always playing at your peak.
Know Your Course
It helps considerably if you know from the moment you tee off where all the obstacles and trickier parts of the course are. There are a number of ways that you can survey the topography of a golf course before you get there. You can always just find the course on Google Maps and have a look at the satellite view. Alternatively, there are numerous websites online that contain detailed information about the layout and construction of many courses.
Once you know where the obstacles are going to be, you can plan your route along each hole. Naturally, you shouldn't expect to be able to memorize the entire course just from a single look at a photo. However, your smartphone can run Google Maps and there are also specialist devices that let players measure the course as they go. Using these measuring devices, you can find out exactly how many yards away obstacles are.
Save Energy
Playing golf requires much more exertion than people realize. Many people who have never seriously played golf are under the impression that it is one of the less taxing sports. However, golfers can easily walk several miles while playing a standard course.
It is, therefore, important that you pace yourself and account for the fact that you are going to be constantly burning energy for hours at a time. It is a good idea to bring some snacks with you and water is a must when you are playing any sport.
Get the Right Equipment
Having access to high-quality and reliable equipment is essential for maintaining the quality of your game. If you don't have a decent club, for example, your swing is going to be paying the price for it no matter how good your posture is. You can get high-quality golf clubs, like PXG clubs, for example, for less than $300, so they don't have to cost you a fortune.
Dress for Success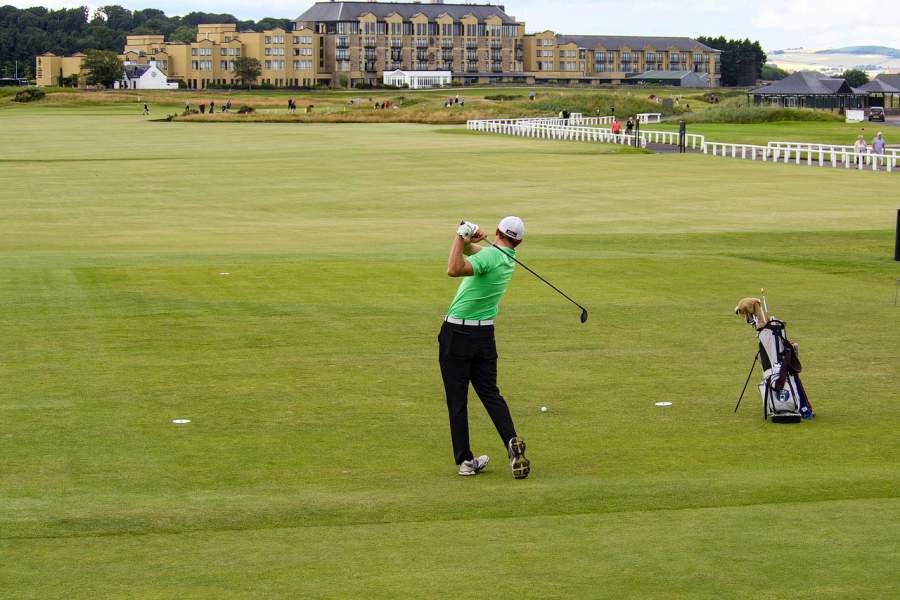 As well as ensuring you have the right clubs for the job, you also want to make sure that you have some good golfing attire. Golfing clothes are designed to be as lightweight as possible in order to minimize the degree to which they restrict player movement. If you need to stay warm on the course, layer up your clothes instead of wearing heavy and thick layers that will restrict you.
As they say, practice makes perfect. The best way of improving your golf game is to just keep playing. However, you should always keep the above advice in mind, as well as any that you are given from more seasoned players.
Images source:  Pixabay