Most of us know the small feeling of annoyance that arises after we are finally able to drag ourselves to bed only to find that, even though we feel exhausted, we cannot get to sleep. Sometimes, sleeplessness and insomnia may be due to an underlying medical condition or untreated anxiety, so these concerns should always be discussed with a doctor.
That being said, for many people, difficulty falling asleep can often be attributed to not taking the time to truly relax and decompress after a long day before bedtime. By incorporating a number of different self-care steps and creating a routine, it is possible to build a better sleep habit and get to bed easier and faster.
Keep reading to learn more about the best ways to create a night-time wellness routine. 
Is there a sleep epidemic?
If you have followed health and wellness news over the course of the last few years, you will undoubtedly be aware that there are growing concerns over a perceived sleep-loss epidemic across the world. Some scientists are concerned that we are all getting much less sleep than we need in order to be physically, mentally, and emotionally whole as human beings.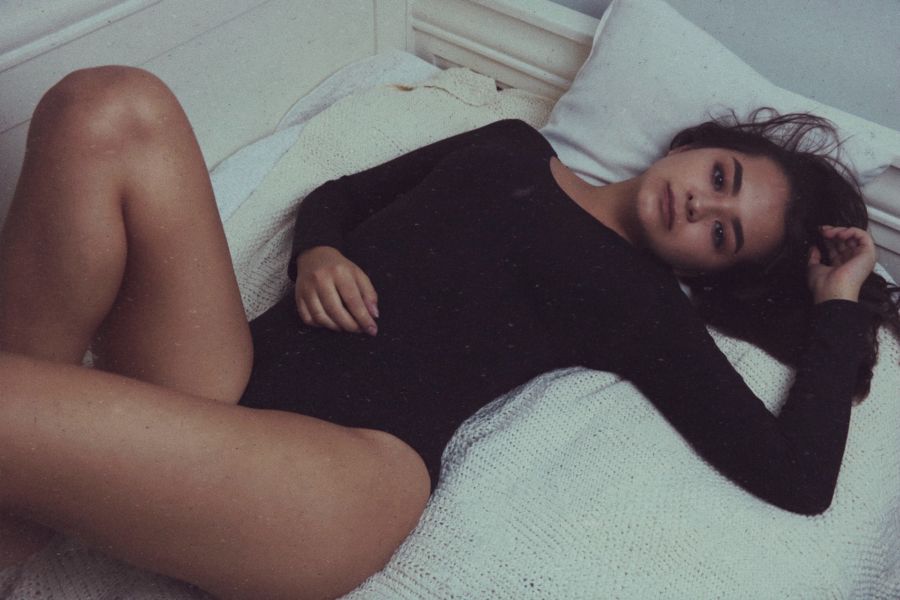 Articles with titles such as "Addressing the sleep-loss epidemic through technology", "Sleep deprivation described as a serious public health risk", and "Losing sleep – insomnia epidemic being driven by pandemic" are everywhere and convey deep concerns. Some vocal scientists who are worried about sleep loss feel that it is a serious public health issue that has been largely ignored. But is this the truth?
Several fact-checkers have called into question the veracity of the, admittedly scant, research into sleep loss. The researchers Michael Hobbes and Aubrey Gordon thoroughly reviewed the existing evidence on their podcast Maintenance Phase.
More research needs to be done on the importance of sleep, sleep loss, and the various cycles of sleep that we experience throughout the night. However, it is safe to assume that you do not need to radically alter your lifestyle to ensure that you get eight hours of sleep rather than six or seven.
Regardless of how much sleep you get though, you can make falling asleep a relaxing, easy process every night by practicing a number of different self-care measures and night-time wellness routines.
1. Taking time for yourself
One of the most important things to do after a long day is to take the time to unwind and relax. Most of us have pretty hectic lives and oftentimes feel like we are pulled in multiple directions at once for one task or another. By carving out dedicated time for yourself each evening before bed, you will be better able to relax and prepare for sleep.
Depending on what you enjoy, there are a million activities you can choose to help yourself relax. One of these includes playing games on online casinos, which have continued to increase in popularity over recent years. Playing at online casinos which are handpicked for your location can still allow you to have fun, whilst avoiding the hustle and bustle of a land-based venue at the same time.
The growth of the online casino industry has surprised even market insiders, and there are now hundreds of online casinos to choose from. There are also thousands of games available for gamblers to browse through, allowing you to pick the ones you find most entertaining and fun.
2. Caring for your body before bed
Another great way to relax is to care for your body before bed. If you have a busy job or home life, chances are you tend to forget about your body's needs, wants, and feelings for much of the day as you rush from one task to the next.
Stress has been linked to many different physiological conditions and challenges, and it is important to try to proactively limit your stress levels. Spending a moment to stop, reassess, and give your body what it needs can be emotionally healing and good for you in the long run. 
For some people, looking after their bodies will mean doing a short bedtime yoga routine right before diving into their duvet. For others, it will mean a pampering skincare routine featuring natural products and a long bath. It does not really matter what your practice entails, it is just important that you enjoy it, it feels nice, and that it helps you to relax.
3. Avoid stimulants
It may seem obvious, but it is important to reiterate that you should avoid stimulants for a few hours before bed. Everyone has varying degrees of sensitivity to stimulants such as caffeine and nicotine, but if you are finding it difficult to drift off at night, you likely need to limit your intake in the evening.
What this means is that you should avoid caffeinated beverages such as coffee, black tea, and energy drinks for a few hours before bed. Energy drinks with a high concentration of caffeine should really only be drunk in the first part of your day because it is difficult for the body to process such high dosages of caffeine quickly.
If you are a smoker, it is also a good idea to avoid smoking for a few hours before bed in order to avoid the nicotine rush it provides. On top of that, it is best practice to limit the number of alcoholic drinks you have before bed. This may seem surprising because people often feel sleepy after drinking, but alcohol can actually prevent you from falling into a deeper state of sleep and staying in that cycle for the usual period of time.
Instead of caffeinated beverages, cigarettes, and alcohol, why not create a night-time wellness routine of having a cup of chamomile tea? Chamomile has a calming, sedative effect and will ease you into a deep night's rest.
These are just a handful of the many ways you can develop a night-time wellness routine to help you drift off to a night of sound sleep.
Also read: The Casino Industry in New Zealand: Is it Thriving?