Your very favourite International music sensation, Katy Perry is all set to come to India again to set the stage on fire by her rocking performance. Her worldwide fans can't control their excitement on hearing this news of her arrival in India. As per the media reports, she will be performing in Mumbai on November 16 as part of OnePlus Music Festival. Perry is also very much excited like her fans for performing in India again. She took this news on Twitter.
She says, "I am so happy to be returning to India and excited to headline my first-ever performance in Mumbai. I am looking forward to seeing and singing with all of my Indian KatyCats at the OnePlus Music Festival."
What Fans Are Saying?
Her fan seems to be really very excited to welcome her in India for the second time, "really really really I mean you're coming in India!!! Love you very much Katy Perry" wrote one user.
Another user wrote,
Omg i just found out that @DUALIPA is coming to India (Mumbai) for a concert with @katyperry. Katy Paerry has already confirmed on her insta and now I am waiting for @DUALIPA to confirm. I just hope she confirms it soon. I can't wait to see her. Fuck man! I will die

— Palak Saggu (@SagguPalak) August 28, 2019
Can you guys help me reach @katyperry ?
Wanted her to know how she's helped me get through the toughest times of my life, how her music has pushed me forward.
"By the Grace of God" is my anthem.
I love you and can't wait to see you in Mumbai.#KatyPerry #OnePlusMusicFestival

— Saad Sheikh (@saadsheikh445) August 28, 2019
Twitter post by OnePlus Co-Founder on her arrival in India again
"We are super excited that Katy Perry will be starring in our first-ever OnePlus Music Festival in India! We decided to host this festival to share our passion for music with our community, who are at the heart of everything we do. With Katy on board, this is sure to be a one of a kind experience," said OnePlus co-founder Carl Pei.
Welcome to India @katyperry. I'm sure the OnePlus community will be one of the best crowds you've ever performed for! ? https://t.co/b0VLTKU8G1

— Carl Pei (@getpeid) August 28, 2019
Where does Katty give her first performance in India?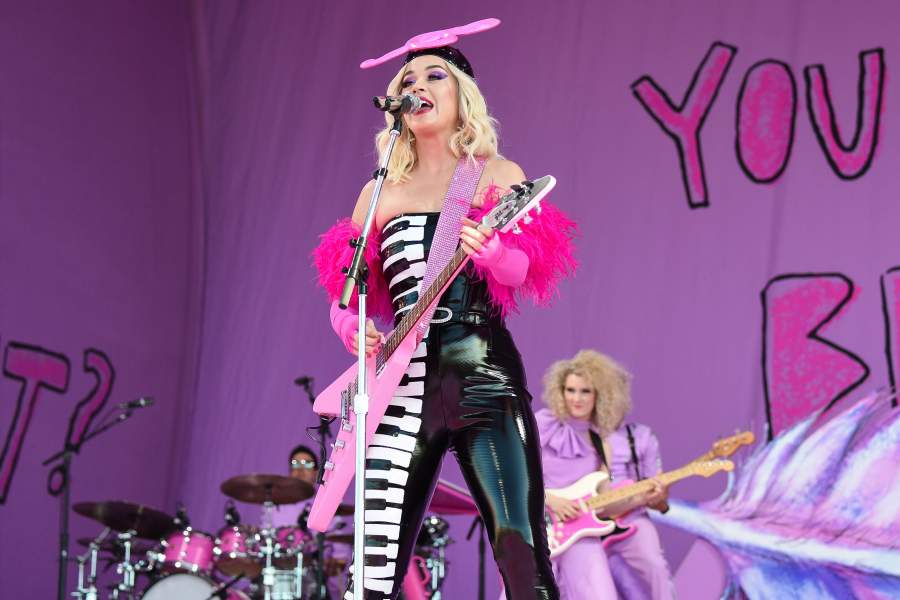 This is for the second time Katty Perry would be performing in India again and this time she will be performing in Mumbai at DY Patil Stadium on November 16, 2019. Earlier, she performed in 2012 on the opening night of Indian Premier League (IPL) in Chennai, where she was also seen shaking her legs and enjoying with many Bollywood celebrities including Salman Khan, Kareena Kapoor, Priyanka Chopra, and Amitabh Bachchan among others during the event.
If we talk about her very much personal life, she recently got engaged to an actor, Orlando Bloom and is planning to get hitched with him soon.
So, fans calm down and wait for her to come to India and give her rocking performance.