As per statistics, some 40000 people have suffered annually in road accidents, including the drivers, passengers, and pedestrians. One should crossroad very diligently and when the same task comes to children they need to be all the more careful. Scientists from the University of Lowa have studied psychological and behavioral aspects that affect child safety on road and the research has very interesting conclusions.
 It was concluded in the studies that kids above 14 years had zero risks while the 6-year-old had a higher risk- the team of scientists had invited kids who were 6, 8, 10, 12, and 14 and a group of adults to conduct the study on them. They were asked to cross the road with a number of vehicles on a 3-D road.
The time between two vehicles differed from 2 to 5 seconds and they had to cross the road 20 times. The results of the experiment were truly interesting and 6-year-olds were "struck" 8% of the time, 8 years old were "struck" 6%, 10-year-old were "struck" 5 %, 12-year-olds "struck' 2% of the time and kids aged 14 and older had no accidents.
Thus it was concluded that kids who are 14 and beyond develop the skills required to cross the road, the skills are:
They can analyze the gap between the traffic

They are faster on getting on the street after the car has gone, as compared to the younger children.
Thus for these reasons, it was crucial that the parents of younger children need to take extra care and precaution while the kids are on the streets. Thus it will be only safer and worthwhile if you let your kids cross the roads all by themselves only once they reached a certain age.
Also, go systematically while teaching your kids to cross the road. The tips are like asking to cross the road at larger gaps than the ones that have smaller gaps as it will give them space to cross the road properly.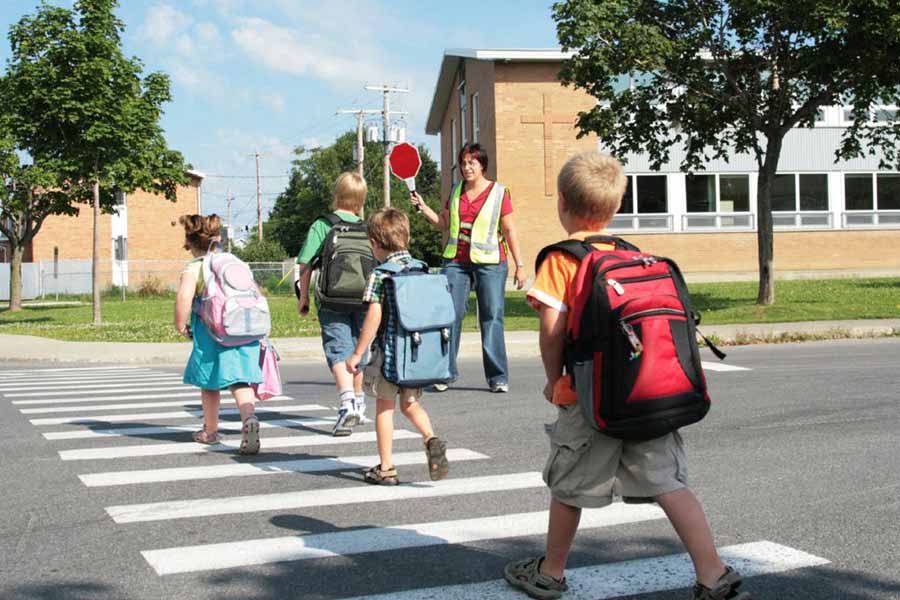 For an adult, it is easy to cross the road but for kids it is difficult. Adults can analyze the traffic, calculate the time needed to cross the road, wait for the traffic gap and so many other things. However, the kids cannot do so, thus and let them grow.
Urban planners and city authorities should also ensure child safety on roads. The route where kids are more likely to be crossing the road example the shortest route to the school should have pedestrian crossing aid.