What comes into your mind when you think of jail? Maybe that dark image strikes your mind instantly. No doubt, prisons look like gloomy with air filled with negativity, dirty cells, and horrible tasting food. But there are some prison cells in the world that are no less than a luxury. These luxury prisons located around the world do not only look beautiful but also offer top-class amenities to the humans living there so that they become a better person.
Here are the top 8 luxurious prison cells in the world that will surely blow your mind away. Have a look.
1. Bastøy Prison, Norway
This is one of the beautiful prisons among others which are located in Boston Island. It can carry over 100 prisoners at a time. In this prison, there are facilities like tennis, horse riding, fishing and sunbathing. Also, they have big farms for farming and luxurious cottages to stay which make prisoners forget who they are for the time being.
2. HMP Addiewell, Scotland
It is a designated learning prison which helps prisoners to learn and build their productivity skills. It has approximately 700 prisoners. They aim to make prisoners live a normal and comfortable life so that they can turn into a good person.
Also read: 8 Most Dangerous and Thrilling Tourist Destinations in The World
3. Otago Corrections Facility, New Zealand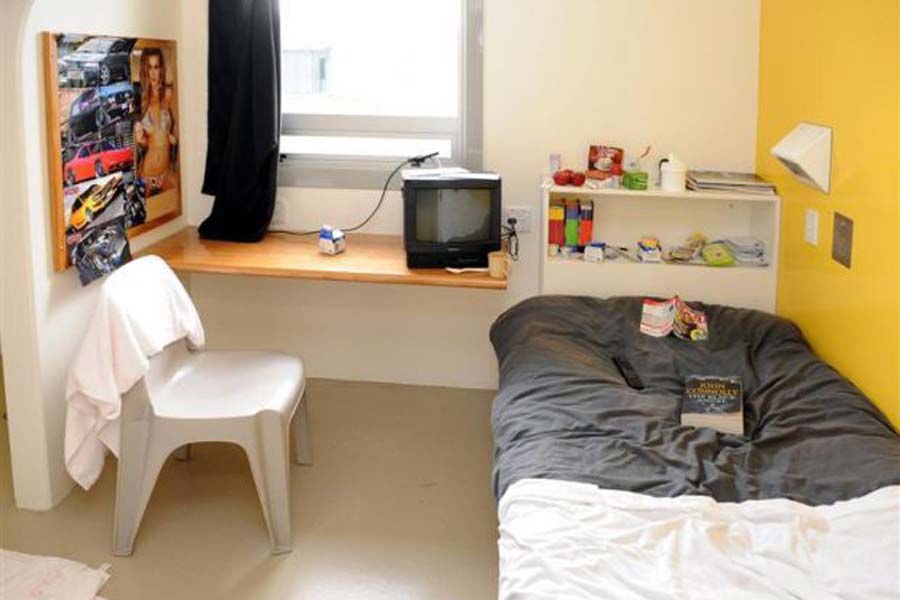 This is a jail which has very tight security so that no prisoner can escape easily. Not only it has security but it also offers some good amenities to the prisoners like comfortable and big rooms. They also conduct skill-building classes for prisoners to make them proficient in works like farming, cooking, and light engineering.
4. Justice Center Leoben, Austria
It is a jail for non-violent criminals. In this prison cell, every prisoner is kept separately in a single cell and is provided with a separate bathroom, kitchen, and TV. They also have a gym and a basketball court.
Also read: 6 Most Beautiful Mosques in The World
5. Aranjuez Prison, Spain
This is an innovative prison that offers the facility to prisoners to stay with their children for some time. With this facility, they also have amenities for kids like cribs, Disney characters on the wall and designated kid's play area.
6. Champ-Dollon Prison, Switzerland
Champ dollar looks no less than a hostel room for prisoners where several prisoners are living together are working together rehabilitation to lead ha better and happy life.
Also read: 6 Top Hotels Designed By Fashion Designers Who Actually Rule The Fashion World
7. JVA Fuhlsbuettel Prison, Germany
This Hamburger's prison offers top-notch facilities to their prisoners like beds, couch, private shower, and toilet.  Besides this, they also have a laundry machine and a conference room for the prisoners.
8. Halden Prison, Norway
The prison cell is very popular and known for a reason among everyone. You know what? Every prisoner coming here can enjoy living in comfortable quarters with a privacy policy here. They can enjoy their favourite TV shows, movies, and video games with other facilities like gym and music recording facility.
Also read: 7 of The World's Coolest Airports You Would Like To Visit Them Once in A Lifetime