We all very well know about our Incredible India which is a land of diverse culture and traditions. Over time, we have witnessed the rise of so many temples and also the number of devotees as well. Every year, we see a plethora of religious who visit temples across states to seek solace at the feet of God. Not only these temples are beautiful from upside down, but they are also popularly known for their possessions in terms of wealth they keep.
Several temples have been the places of immense faith and miracles like Siddhivinayak temple, Jagannath temple and Shirdi Sai Baba Mandir which are extremely popular among devotees from all corners of the world. The temple's beautiful architecture has earned unparallel fame over time. Most of these temples also receive hefty donations in the form of precious gold, silver, and
Diamonds which has now become the possession of temple trusts and thus making them the wealthiest and revered temples of India.
1. Shirdi Sai Baba Shrine, Mumbai
Most of the devotees across the world keep a strong belief in the miracles of Sai Baba. And this is the reason why people love to visit this temple and why they have donated so much to it. The temple has turned out to be the world's third-richest temple in the country. Irrespective of the state and religion, everyone visits this temple.
This divine travel destination has gold and silver jewellery worth approximately Rs. 32 crore and silver coins worth more than Rs. 6 lakh. Do you know how much this temple receives donations annually? It is around a whopping 360 crore.
You can also read: 5 Most Beautiful Hidden Gems in India to Visit Before You Die
2. Vaishno Devi Temple, Jammu
Vaishno Devi is one of the oldest and richest temples of India which is visited by millions of devotees from across the world. The temple has an annual income of around Rs. 500 crores. Around 8 million pilgrims visit the temple every year. After Tirupati Balaji, this is the second most visited temple in India after Tirupati.
3. Siddhivinayak Temple, Mumbai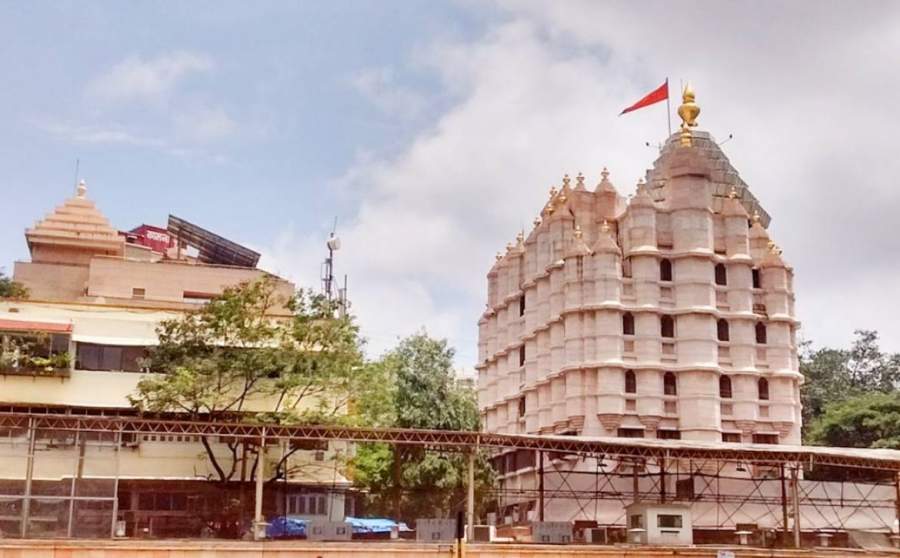 Anyone who passes by Mumbai loves to visit this temple once. Many renowned guests and celebrities have paid their visit to this place. Not only they have come here but they also have donated lots of funds to the temple. Do you know the dome which is built over the main shrine of Lord Ganesha is covered with 3.7 kgs of gold? And the annual income of the temple ranges between Rs. 48 crore to Rs. 125 crore.
You can also read: 6 Hidden Natural Wonders of India That You May Haven't Heard of
4. Jagannath Temple, Puri
Jagannath Puri is one of the famous Hindu Char Dham which is dedicated to Lord Jagannath and is located in Puri in the state of Orissa, India. The temple has a huge collection of gold, diamonds, silver and other jewellery in its possession. It is also one of the richest temples in the north-eastern side having a net worth of Rs. 250 crore and an annual income of Rs. 50 crore.
5. Meenakshi Temple, Madurai
It is among those temples which attract approximately 15,000 to 25,000 visitors in a day. The temple earns a whopping revenue of around 60 million every year. The temple has 33,000 sculptures of various heights. It is known to be the third richest temple in the southern part of India.
You can also read: 6 Majestic Places to Explore in North East India