The world is full of surprising and amazing things. There is an abundance of wonderful and unusual places, monuments, etc. Other than just 7 wonders present in the world there are many other wonders that we can still be awestruck about. So let's have a look at the iconic architectural buildings in the world. These buildings are man-made marvels that will definitely make you feel proud of the humankind.
Here are the 10 iconic buildings around the world:
1. La Pedrera, Barcelona
The building is a masterpiece of art by architect Antoni Gaudi, he has made many other beautiful buildings, too, but this iconic one had been recognised by UNESCO as the World Heritage in 1984. The unusual structure of the building is the reason behind its distinction.
2. Dome of Rock, Jerusalem
The Dome of Rock is one of the oldest Islamic monuments. It was built in the 7th century by Caliph Abd Al Malik. This historic building looks beautiful because of the tiles and marble work are done on its exterior and interior.
3. Lotus Temple, India
This is a Bahai temple, located in India. The entire building is in the form of a lotus and made of white marble. It can accommodate almost 2,500 people at a time. This place is amongst most visited place by tourists.
4. Burj Khalifa, Dubai
Worlds tallest building, Burj Khalifa, stands 828.9 metres high. It is admired for its height and magnificent structure. The building was also awarded for its structure by the Chicago office of American architecture and engineering firm.
5. Guggenheim Museum, Bilbao
The museum has a very rare structure. It is extensively admired for its contemporary architecture and modern designing. Frank Gehry, the architect of the building, is also a winner of an architectural competition.
6. Pantheon, Rome
When we are talking about the world's marvellous buildings how we cannot include the Pantheon in the list. Pantheon has been inspiring the architects for over 2000 years, now. It is said that this concrete dome was built around 126AD.
7. Buckingham Palace, London
This royal residence is extremely beautifully built. We trace its history from the time of George III, who bought it in 1735. Not just a marvellous building but the palace is a part of London's history.
8. Hagia Sophia, Istanbul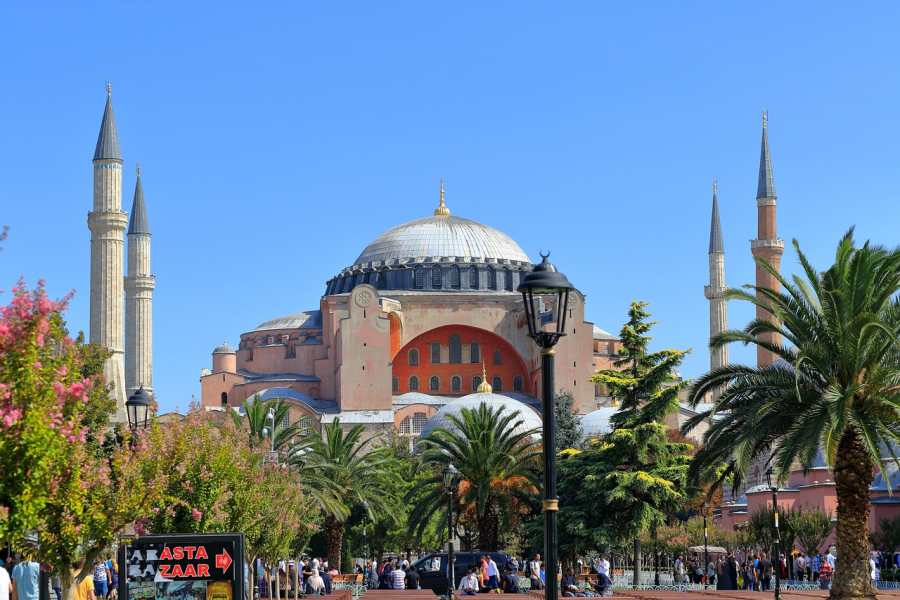 The building has historic associations. It was built by the emperor Constantine the Great. This fabulous building has an interesting history, it was once a church, later it became a mosque and now a museum.
9. Space Needle, Seattle
This landmark stands at 184m high. The futuristic and innovative design is an amazing masterpiece of contemporary architecture.
10. Sydney Opera House
The building has a unique structure and looks pretty futuristic. It is an amazing masterpiece and won an International competition for a national opera house.