The quintessential on-screen chemistry on the "Oh Humsafar" couple Neha Kakkar and Himansh Kohli had made everyone fall in the love over their feeling of friendship and trust. Oh Humsafar portrayed Neha and Himansh's off-screen chemistry and gave vibes of their being real life Humsafar.
Although they never went beyond their 'just friends' tag their love and affection were quite evident from their interviews and social media posts.
All good things come to an end and so did their relationship. As per the latest update on this loving couple, Neha and Himansh have their break up official by unfollowing each other on Instagram.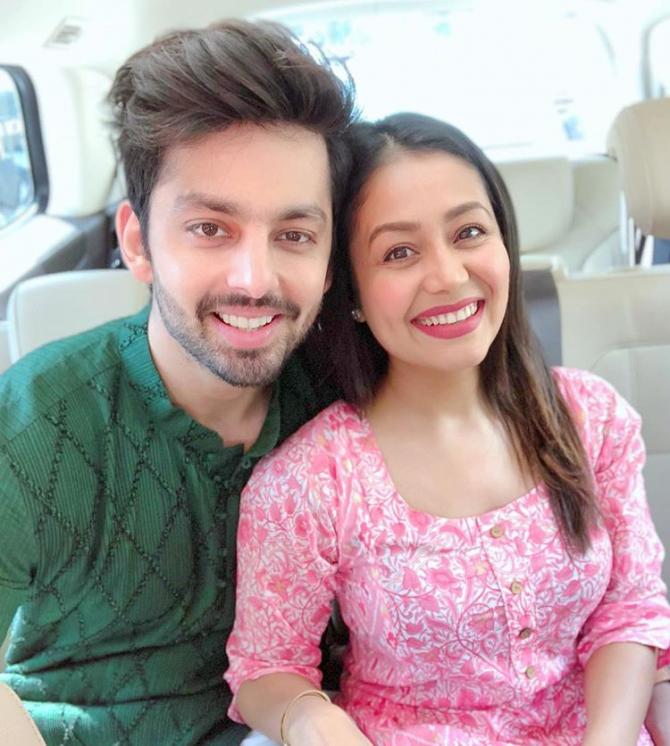 Neha went a step ahead and deleted the photos and videos that she had posted of Himansh. However, Himansh still continues to have those pictures on his social media.
Neha and Himansh have never appreciated their relationship, but their picture of PDA on the social media handles depicted their love relationship.
Although the 'cupid" of their life Divya Khosla Kumar did reveal about their relationship on her Instagram feed where the feed had their click and the caption did read "It's me in between their love story the one who played Cupid."
View this post on Instagram
It was only this year on Diwali November 7, 2018, that the two had celebrated together and also posted on their individual Instagram accounts and had captioned it very beautifully, giving couple goals to many.
Whereas Neha had only giggles for this news, as she added that the two of them love and adore each other without the element of romance in it.
Neha is also a judge of the reality show Indian Idol and was trolled for being the 'crybaby' and in her defense, she posted on her Insta account of being an emotional girl who is proud of being so and also asked to troll her for laughing her lungs out or helping the people in need.
She claims to be an honest person and even in the presence of the camera she will continue to be so, thus on camera or off camera, she is the same. Soon after this even Himansh reacted and defended Neha and said that these people are quite distasteful and felt disgusted at it.
He supported her and said that she is the most selfless person and it is hard to find someone like her and asks Nehuuu to be the same.
Well, what we wonder is that there were meant to be together and something did go wrong between them, however, they have not made an official statement about so we can still have hope.