Everyone nowadays it taking the initiative to choose a better and healthy lifestyle. After all, it is essential for everyone to take serious care of their health in order to live happily. But in Bollywood, fitness, and health comes before everything. Not only because they need to be fit for their work, but because being fit is a part of their lifestyle now. Where actors like Hrithik Roshan opened up his own fitness outlets called Cult, B-town's actresses GYM look can inspire you to join the gym only by showcasing their work-out pictures via social media.
Aren't ready for the rigorous work out in the gym yet?
Look at these pictures of Bollywood celebs hitting the gym:
1. Kareena Kapoor Khan
After giving birth to cute little Taimur, Kareena Kapoor Khan took not much time to get back to Bollywood. We won't call it a come back as she never took off. She made it back to the field so soon because it took a very less time to get back to ger gorgeous shape. See her workout video and pictures throughout the internet to be inspired by her.
2. Kangana Ranaut
Talented Kangana Ranaut follows a very healthy diet plan and believes in healthy eating only. When it comes to her work out she is very punctual never misses the gym. Along with doing heavy lifts and sweating in the gym, she also engages herself in some stretching and Yoga.
3. Shilpa Shetty
View this post on Instagram
Talking about Yoga, Shilpa Shetty is the one who took it to another level. She proposes the idea of engaging in Yoga that helps both the body and the mind. She even introduced her own Yoga DVDs and shares her Yoga practice video on social media like Youtube and Instagram.
4. Deepika Padukone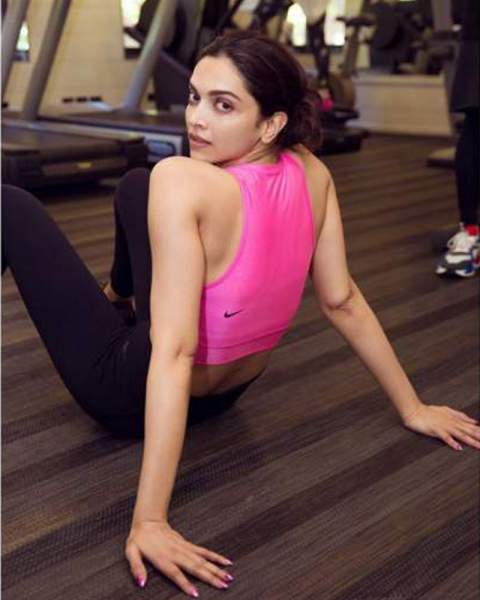 Despite her busy schedule Deepika never misses the gym. Makes sure to work hard in the gym and focuses on a clean and healthy diet. Maintaining such a hot body is not a cake walk, folks!
5. Malika Arora
If you see a rigorous work-out routine that Malika Arora follows, you will be wonderstruck. Apart from eating healthy and avoid junk food, she swears by her work-out routine. Look at her extreme work-out pictures and you will hate your body forever.
6. Janhvi Kapoor
New to the B-Town, Janhvi Kapoor already knows that keeping her body fit and in shape is essential for her career. She is a complete fitness freak for all the right reasons. Media often spots Janhvi going to or coming from the gym and you know the rest of the paparazzi.
7. Vaani Kapoor
Vaani Kapoor sweats a lot in the gym to maintain her body. She sticks to her diet and never forgets to hit the gym. On her social media page, you will find a lot of selfies from her gym. She is surely setting some examples for you all, ladies!
8. Disha Patani
She might not look very strong but she really is. Disha Patani, too, goes through some rigorous work out routine to be fit. Her Instagram wall has a lot of her sweating pictures from the gym that speaks for itself.
9. Bani J
Need not to say much about fitness freak Bani Ji who has made fitness statement by her body. She is one such celeb who challenges the society by supporting the idea that women need not propagate feminity by being into an hourglass shape or zero figure. Women can grow muscles and look strong, from inside and from the outside, just the way she does. Bani J is a true inspiration for both men and women.
10. Sushmita Sen
Sushmita Sen may not be visible on Big screen lately, but she sure does on social media. She shares some pictures and videos of her some really serious work out that are giving all the other actress of her age some real goals. Did we mention she has become hotter with the time?