A restaurant's day-to-day activities can often pile up quickly that owners and managers can also become easily overwhelmed with all their responsibilities. Without help, they will have a hard time managing all operations necessary for running an efficient dining establishment. Hiring additional employees is one way of easing the burdens resting on your shoulders as a restaurant owner. However, you can also ensure the smooth, well-organized operation of your establishment by investing in cutting-edge restaurant management software.
With a restaurant management system, you can simplify all tasks essential to running a successful establishment. You and your staff will find it easier to successfully manage all restaurant activities. You will also ensure your business will consistently operate efficiently thereby satisfying all customers that dine in your restaurant. All these will translate to higher ROI, increased profits, and a stronger brand reputation.
How to Choose the Right Restaurant Management Software
Not all restaurant management systems are created equal. Some offer more features and benefits that you will find really useful. On the other hand, some programs only come with a handful of functions that you may not need in your operations.
You can reduce the likelihood of making a huge and costly mistake of investing in the wrong system by considering the size of your restaurant and specific business needs first. Next, look for software features that will suit and help address your requirements.
Some of the most important features that the restaurant management software you should take into consideration are:
1. Sales Tracking
One of the most crucial aspects you need to stay on top of as a restaurant owner is a money. Your establishment handles numerous cash and credit card transactions on a daily basis. Because of this, it is vital that you have the ability to monitor and manage these two every day. A point-of-sale (POS) system will give you this capability.
With the right software, you will be able to keep tabs on all the items you sell. This will enable you to have the sales data you need to know your profits. Additionally, with this information, you will have the power to make smart purchasing decisions for your business.
Moreover, a POS program will help you keep reliable records for taxes. It will have a dependable and comprehensive sales and tax data reporting function as well.
2. Inventory Management
Having an under- an over-supply of inventory is a big no-no in the restaurant business. You can avoid dealing with this costly problem by having a system that allows you to manage and control your inventory.
A POS system with inventory control or a separate program will help you know the number of food ingredients you have on hand and to set a par level. At the most basic level, this feature will automatically deduct count from your inventory numbers whenever you make a sale.
With these capabilities, you will know exactly when to order more products from your vendors. You will never have to worry about running out of ingredients to use in your menu items and disappointing your customers.
3. Employee Management
Running a smooth restaurant depends heavily on your ability to manage your employees well. As such, your software should have features that will help you supervise your staff.
Your system should allow your employees to clock in and out so you can track hours worked. This will help you to monitor staff productivity as well. You must have the ability to access employee records and to adjust details such as their PIN codes and hours.
Moreover, your software should enable you to calculate employee overtime and monitor sales performance.
4. Efficient Front-of-House Organization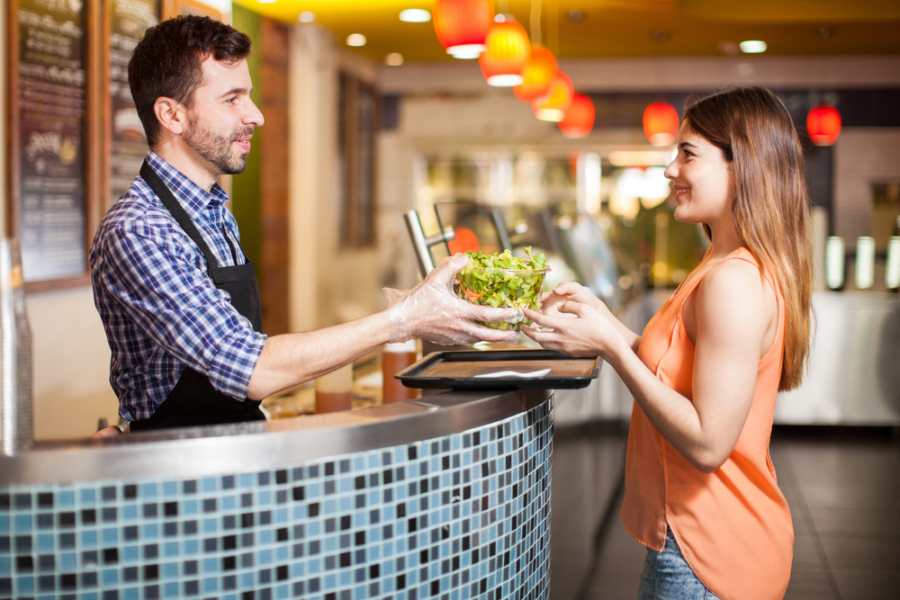 A good restaurant management system comes with features that will allow you to manage tables and have an option for online reservations. With these features, you will have more efficient front-of-house operations. You will know the status of tables, whether they are currently occupied, being cleared, or already available.
Your software should also be integrated into a reservation system so that you can quickly update your establishment's table status based on customer reservations. This tie-in will give you a seamless, stress-free experience for managing your tables and seating arrangements.
5. Kitchen Display System (KDS)
This feature is now one of the most sought-after among quick-service restaurants where giving prompt, efficient service to customers is a must.
A KDS is an ordering and information system display in the kitchen. When an order is placed, the KDS is automatically updated and displayed to the kitchen staff. The back-of-house staff can then prepare the order as soon as they get this notification. This system eliminates the need to use papers to take orders.
Additionally, all orders are sent directly to kitchen staff. This helps prevent delays and errors. It also ensures all orders are correct and sent to the diners on time.
To run a more efficient, successful food business, investing in the right restaurant management system will certainly prove to be a smart move on your part.
About the Author
Ahmad Alzaini is the Co-Founder and CEO of Foodics, the leader in Restaurant Automation and Intelligence platforms. In 2015, Foodics was selected by Forbes as the fastest growing startup in the Middle East.
Foodics, a cloud-based restaurant management system that runs on an iPad, manages sales, transactions, inventory, employee schedules, logistics, e-commerce, and customer relationships, among others.