Selena Quintanilla was one of the finest Latin artists in the 1980s. Born in 1971 to a Mexican American family, she rose to prominence due to her talent. In fact, people called her 'The Mexican Maddona', and 'Queen of Tejano Music.' She seemed to have everything that a person wants in their life. From a supportive family to winning awards like Grammy, she had everything. In fact, she was also a fashionable diva who had her own fashion boutique.
However, her dream career was cut short by a tragedy, as her 'number one fan', the founder of her fan club, Yolanda Saldivar murdered her. She was just 23 years old during that time. In this article, we will talk about some interesting facts about Selena Quintanilla and the truth of her death as well.
Selena Quintanilla Quick Wikis/ Bio
| | |
| --- | --- |
| Name | Selena Quintanilla |
| Nice Name | Selena |
| Other Name | La Reina de Tex-Mex |
| Profession(s) | Singer |
| Birth Year | April 16, 1971 |
| Age | 23 Years (As of 2021) |
| Famous as | Singer |
| Gender | Female |
| Birthplace (Native) | Lake Jackson, Texas, United States |
| Nationality | American |
| Zodiac Sign | Aries |
| Education | – |
| Religion | – |
| Net Worth | $ 5 Million |
| Father Name | Abraham Quintanilla Jr. |
| Mother Name | Marcella Samora |
| Marital Status | Unmarried |
| Spouse | Chris Pérez |
| Kids | – |
| Died On | March 31, 1995 |
| Cause of Death | Assassination |
About Selena and her early life
Selena was born in the year 1971 in Texas. She belonged to Mexican American family. As for her first language, it was English. Therefore, she had to learn Spanish from her father so that she could communicate with the Latino community. In a matter of years, she had begun to speak Spanish and sing Spanish songs to capture the hearts of the audience.
She was a Latin singer, songwriter, as well as a fashion icon, who started her fashion boutique. In fact, she was only nine years old, when she debuted as the member and lead singer of the band Selena y Los Dinos. In fact, the band had her elder siblings, A.B and Suzette Quintanilla as well. Moreover, the band gained popularity by performing at various public events.
Moreover, she had been planning to release her fifth album 'Dreaming of You'. However, she met a tragic end, as her trusted friend and the number one fan, Yolanda Saldivar killed her, though she claims it was an accident.
Her Achievements
The band seemed to prosper in no time. From singing at public ceremonies, like marriage, family gatherings, parties, to singing in front of the crowd, it was a terrific growth indeed. In fact, they even released a lot of albums as well. Moreover, she received the female vocalist of the year award on Tejano Music Award in the year 1987.
Furthermore, her 1990 album Ven Conmigo had sold more than 500,000 copies. In no time she established herself as a famous Latin artist. In fact, she became the first Tejano artist to win a grammy award for the best Mexican-American album. That album even topped the second spot on Billboard's Latin album chart. People called her 'The Mexican Madonna', 'The Queen of Tejano Music', etc.
As A Fashion Icon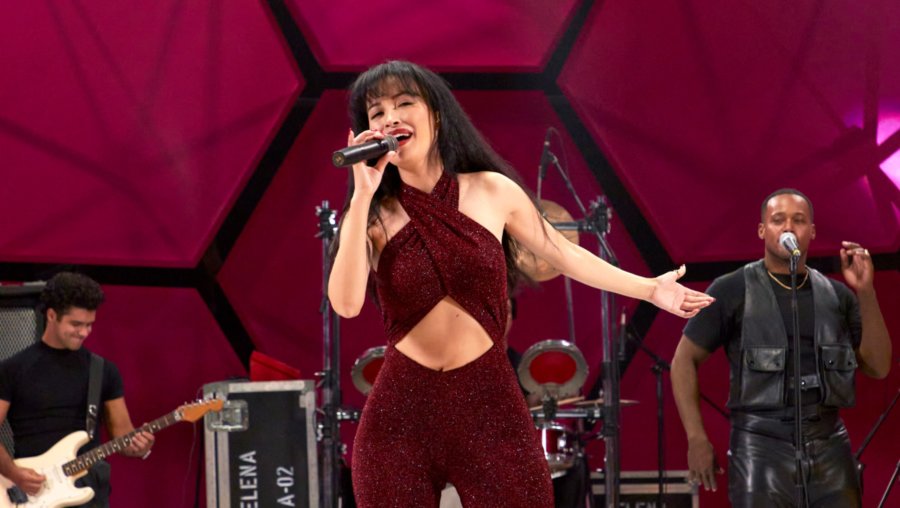 Asides from her musical talent, she was a fashion icon as well. In fact, Selena Quintanilla's outfits were famous among people. Therefore, she opened up her own fashionable clothing boutiques in Texas. The boutiques offered colorful two-set pieces, bralettes, as well as flared pants.
Selena Quintanilla Death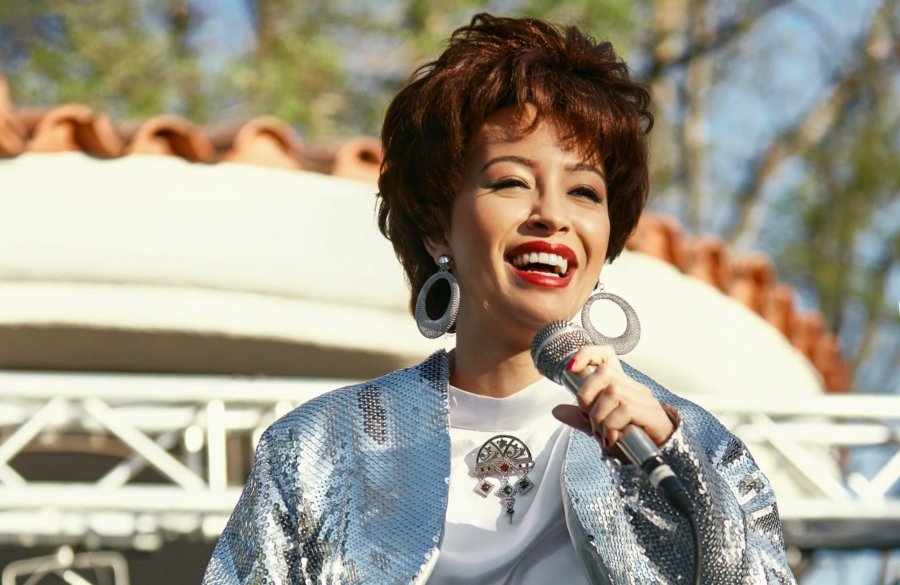 So, who killed Selena Quintanilla? Well, it's Yolanda Salvidar. So, as we have mentioned, she was the founder of the Selena fan club. In fact, she approached Selena about forming that fan club. Shortly afterward, Selena had high praises for Yolanda. Moreover, she showered her with gifts. According to the sources, Yolanda devoted her life to Selena. Therefore, they became close friends. After the singer opened a new business, 'Selena Etc, inc' she had promoted Yolanda to be in charge of the company.
However, a few months before the establishment, some fans complained of the fact that they didn't receive any of the merchandise they had ordered. So, all the suspicions went to Salvidar.
Thereafter, Selena and Salvidar got themselves into a heated argument, where she denied any of those accusations. However, as she was unable to prove with any documents, the suspicions didn't leave her.
Thereafter, on 31st march 1995, Salvidar called Selena to her motel room to talk about some missing records. According to the sources, they were involved in an argument about the money embezzlement, when Yolanda shot Selena. Though police rushed into the action as fast as they could and took her to the hospital, she couldn't survive.
To this day, Yolanda stands on her statement that it was an accident. Though she pled not guilty, the jury stood with Selena's family and sentenced her to prison.
The Aftermath of The Incident
After her death, her family held a private funeral. However, from Selena Quintanilla's funeral, we get to know about her huge fan following, as a massive crowd paid their respect and condolences. Prior to the actual funeral, Selena's family held a public viewing at the Bayfront convention center in Corpus Christi. A massive crowd of 60k gathered to pay respect.
A Bit On 'Selena' The Series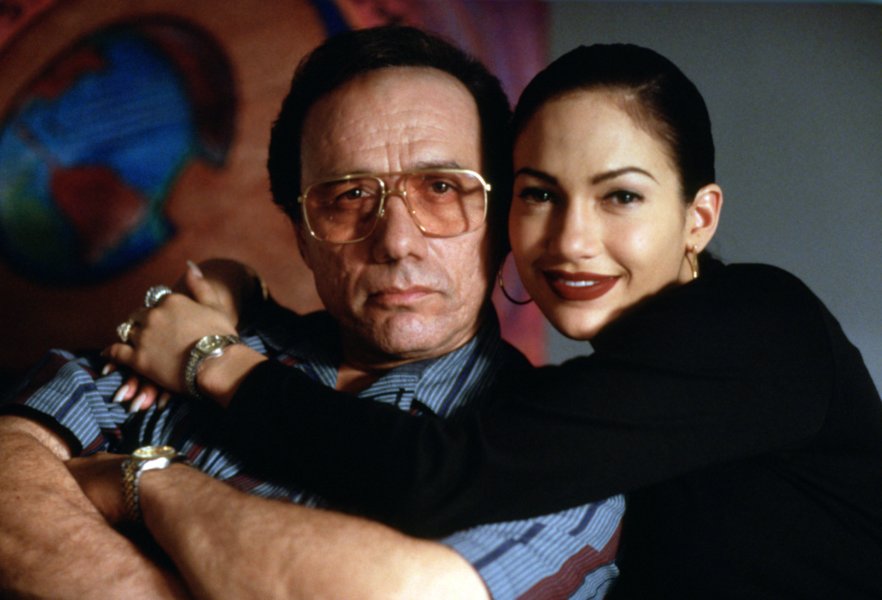 Moreover, her family has made sure that she won't be forgotten by the masses, thanks to a biography series on Netflix. Selena the series is based on her real-life incidents. It has six, one-hour episodes, portraying her rise to success as well as about her family. There was a search going on for the role, which eventually went to Christian Serratos.
Final thoughts
So, this was the truth of Selena's death. However, her legacy will go on. In fact, now her family runs her business and maintains the band.
Also read: Anya Taylor Joy Biography