Beauty lies in the eyes of the beholder is a true statement but a little effort to look good can never be wrong. You may not want to look plastic or spend a fortune on products to enhance your looks but small but strange tips that can help you look good are no harm. The DIY options to look good can never go wrong and if it suits you incorporate them in your life to enhance your looks.
Here are a few strange tips to become all the more beautiful:
1. Activated charcoal for whiter teeth
The white shining pearls are desired by all and going for the chemically laden process to get shinning teeth is not always a good idea. Therefore buy a few tablets of activated charcoal and mix it with water and make your own toothpaste. Now with this paste brush your teeth for once or twice a month and see the results.
2. Lip balm can be the perfect highlighter
If you do not want to spend money on buying three different products like the concealer, bronzer, and highlighter but still want to look like a diva with the highlighted look and this trick is for you. simply use your lip balm as a highlighter it will give you the much desired dewy and softer look.
3. Beer can help you get healthier hair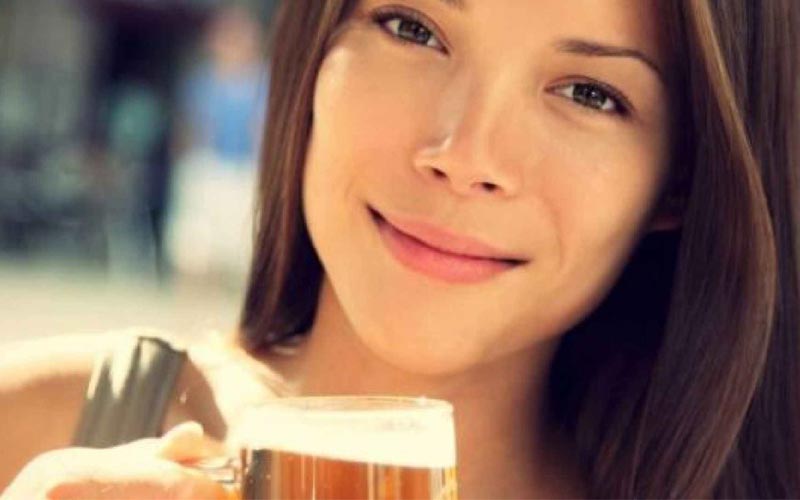 The beer has several components like malt, yeast and hops these elements are rich in vitamins and provide deep nourishment to hair. Thus if you apply diluted beer in your washed hair as a conditioner and then after a few minutes if you wash it you will get healthy lustrous hair. Use light beer or else may stain your colored hair.
4. You are running out of kohl then this is for you
Simply take an almond and hold it with a fork. Now on a candle start to burn it and lend the smoke or fumes to collect on a plate. This means that candle will be there on which the almond will burn and there will be a plate that will catch the fumes.
Do it for good 10 to 15 minutes and now the black fumes if you scrap you get dry kohl mix it with almond oil to get your own organic kohl that is safe for eyes and will help you get the dramatic eyes or soft eyes or the cat eyes as per your style of application.
5. The fork can contour your nose
If you do not like the shape of your nose the best and the cheapest way to give it a defined shape is contouring it. Use a fork place it on your nose and highlight the ridges of your nose with light color and darken the wings of your nose to make it look longer and shapelier.
The with a simple fork you saved the pain and cost of corrective surgery.