Chinese women are better known for their flawless skin and beautiful appearance. Yes, you heard that right you just can't keep your eyes off the women there. Even, women's at 40 looks absolutely great that it becomes next to impossible to figure out their right age. But did you ever gave a thought that why is it so and how do they manage to keep themselves so charming and beautiful and why don't we?
Wait and have patience I will tell you that how do they do that; it's due to the lifestyle they carry, they keep them simple and healthy and try to follow very strict and regular routine throughout.
Scroll down and know what they actually do to keep themselves like the way they are known for.
1. Use camellia oil to promote healthy hair growth
Chinese women make use of camellia oil in order to promote healthy hair growth. The oil is great for conditioning and it is also said to control and prevent hair fall if used regularly.
Did you know oil is one of the most amazing Chinese beauty secrets and is also a staple of Chinese beauty treatments? Besides making your hairs healthy, it is also used as a moisturizer for the skin and as a treatment for scars and stretch marks.
2. Women use oyster shell powder to rejuvenate their skin
Most of the Chinese women make use of oyster shell powder to rejuvenate their skin. Here is a simple recipe that you can make using this oyster shell powder to make your skin soothing and beautiful. Mix some oyster shell powder with some quantity of egg yolk and a tablespoon of honey.
Mix all the ingredients together and apply the paste gently to your face and leave it to sit for about half an hour and then wash it off with lukewarm water when it dries off completely.
3. They use mint leaves to lighten skin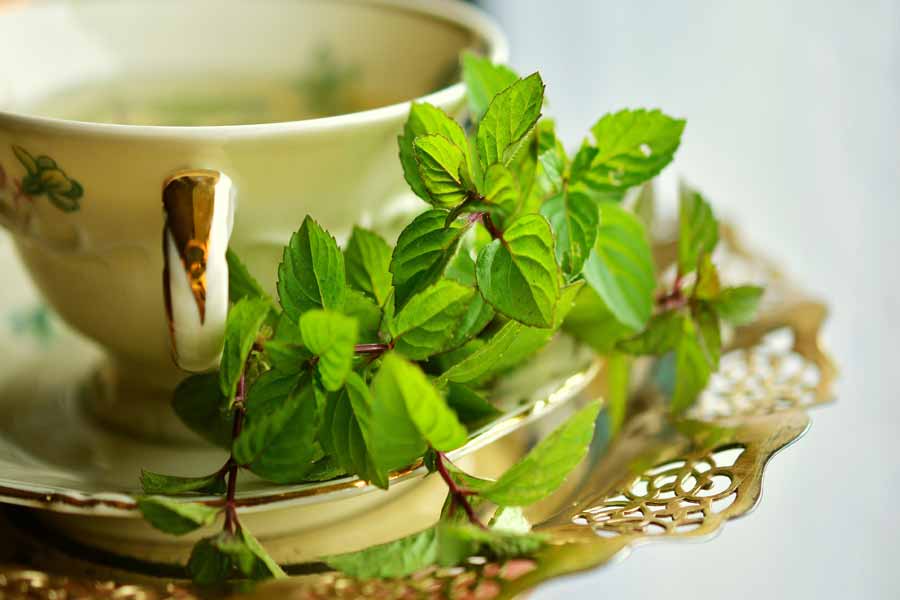 Mint leaves are yet other Chinese beauty secrets to make your skin glowing and beautiful. What you have to do is, simply crush some mint leaves into a paste and apply to your skin this will help you to brighten your complexion if you have a darker skin tone. Using mint leaves on your face help tone your skin and by the time it will lighten up your skin complexion.
4. Facial acupuncture treatment
Facial acupuncture is used by Chinese women in order to make their skin healthy and beautiful. Basically, this treatment targets your face and head only. This is a kind of a treatment where thin needles are pierced at various energy points to nourish the skin.
Acupuncture treatment helps make your skin glow by the time as it helps in increasing your blood circulation which is good for your skin.
5. They replace other drinks with Tea with no sugar or milk
Chinese love to sip tea all day long; this is one of their most favourite drinks. They mostly prefer to drink oolong, Goji berry, Astragulas Flower or Jasmine Tea with no extra added flavours, milk or sugar.
6. They avoid going out on Sun
Most of the Chinese women avoid walking out in Sun as it is a major cause of Tan. They ensure to put on an appropriate sunblock before stepping out of the house.