Do you throw away everything after it served the purpose? This is a good habit to keep your house clean and tidy, but we would like you to draw your attention at certain things that you shouldn't just throw away. No, we don't want to keep all the garbage in your home, but you can totally show your craft at things that can be totally turned into cool stuff after you have used them.
Check the list below to know how you can do so:
1. Turn old lipsticks into lip balm
We often through away lipstick cases when there is no lipstick left in it. But you can totally use the little amount of colour left in the cases. All you need to do is melt some Vaseline, now scrape out some lipstick from the case and it into the molten Vaseline, at let it dry. Walla! You have got yourself a brand new lip balm of your favourite lipstick shade.
2. Make pillow covers out of old shirts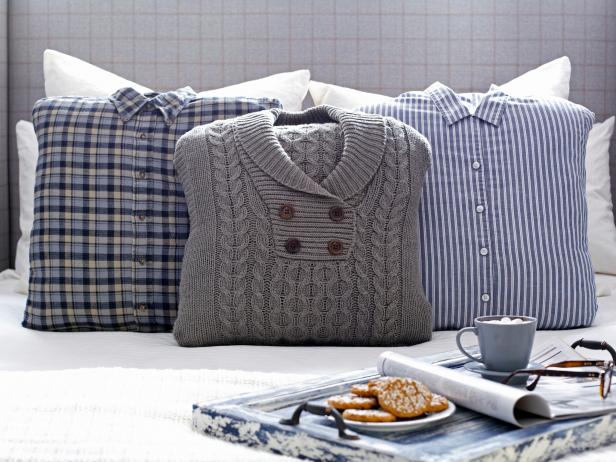 Believe us they look so cool. All you need to do is transform your husband's old shirts with buttons into a pillowcase.
3. Cereal box into a magazine holder
It is very easy to make. Take a cereal box and cut it diagonally, now cover it with some colourful printed gift paper. Your magazine holder is ready.
4. Empty cans into planters
Plant some indoor or kitchen plants into used tin cans. They look so cool, you need not to paint them either.
5. Use candles end
Re-use candles end, by melting them and making new ones out of them.
6. Used coffee ground
If you love your coffee or smell of coffee then do not throw your used coffee grounds. Add them to molten wax and make coffee infused candles out of them.
7. Reuse old drawers
Old drawers can be good pots. Place them in the garden area and plant some flowers in them.