Are you aware that nearly 1,000 sites have been listed as the most iconic and beautiful heritage sites listed by UNESCO? From Agra's Taj Mahal to Australia's Great Barrier Reef are listed as best heritage sites by UNESCO. The places which have been listed as a best World Heritage Site by UNESCO signify a certain magnitude of importance to local culture and destination.
And, the best part is these entire UNESCO world heritage sites are open to the general public and can be visited anytime. If you are not sure about these places then have a look below where I had,
1. The Taj Mahal, Agra
The most beautiful Taj Mahal is situated in Agra, India. It is perhaps the most iconic UNESCO World Heritage listed site in the entire world. It was built in the early-mid of the 17th century in the memory of beloved Mumtaz. This incredible marble mausoleum attracts visitors from around the world due to its beauty.
2. Great Barrier Reef, Australia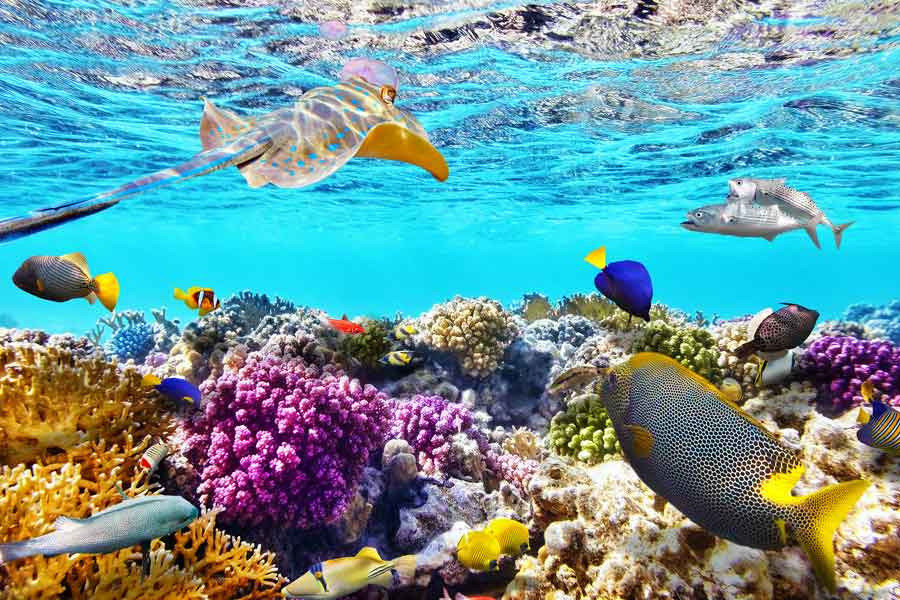 Australia's Great Barrier Reef is home to beautiful and natural marine wildlife and is one of the best-known attractions to visitors. It is nearly 2,300 kilometres in length and includes 900 islands! Incredible right?
3. Grand Canyon
Grand Canyon is located in the state of Arizona. It is one of the USA's most recognised attractions among visitors around the world.
4. Easter Island, Chile
Easter Island is one of the most remote UNESCO World Heritage listed sites to visit. This is surely a must visit place if you want to uncover the mystery of this small island located in Polynesian waters.
5. Petra, Jordan
Petra, popularly known as "lost city" has been a traveller's most favourite place to visit in the Middle East. It is half-built and half carved into the rock where it stands still, thus making it most fascinating.
6. Valletta, Malta
Valletta is one of the most uninhabited urban sites that have been preserved for a long time. It is the capital of Malta. It has been ruled by nearly every Empire in Europe, from the Romans to the Greeks. There are nearly 300 monuments within the site, thus making it one of the most concentrated historic sites in the world.
7. Machu Picchu, Peru
Machu Picchu is one of the Inca Empire's greatest masterpieces which are rising up from mountain forest to almost 8,000 feet above sea level. It has quickly become one of the most visited tourist destinations in Peru in recent years due to its impressive structures and beautiful views.