Getting married soon? You must be thinking of trying almost every beauty hack that you know to get that glowing skin for your wedding day. Why not? Looking beautiful on your special day is the only primary goal that every bride has. Be it any wedding ritual like Mehendi or Sangeet, brides is the only center of attraction for everyone. So, they need to look beautiful all the time. Most of you might not be familiar with the pre-bridal beauty hacks which you can also do at your home by yourself to get that salon-perfect glow on your face. So, if you want to look at the best version of yourself on your D-day. Follow up these pre-bridal beauty hacks mentioned right here to look and feel beautiful from inside out.
These beauty tips for brides-to-be will turn out to be lifesavers in the middle of all the wedding chaos. Have a look!
1. Whiten your teeth
Who doesn't want those white and shiny pearl-like teeth for all those pictures you will be posing for? So, try to take regular care of your teeth as we know and understand how much you love having a sip of coffee which can leave a stain on your teeth. For all those brides-to-be, you can try using a mixture of baking soda and lemon juice to whiten your teeth.
You can also read: Say Bye-Bye to Sunken Eyes Using These 7 Simple and Easy to Use Home Remedies
2. Pamper your hands and feet with frequent manicure and pedicure
This is the right time to pamper your hands and feet to make them glow and more beautiful. So, try to give a light massage to your hands and feet with olive oil and you can also buy best manicure set for doing your nails at your home. or you can also scheduling frequent manicure and pedicure that will help you a lot.
3. Get that glow on your face
If you want to be the star on your D-day, you need to work out well to get that glow on your face. What you can do is rub some ice cubes wrapped in a paper towel on your face after taking a shower for a minute or two at least a week before your special day. Doing this regularly will help open your skin pores as well as it will also absorb the extra oil from your face.
You can also read: 6 Interesting Makeup Hacks And Tips For A Duskier Complexion Beauty
4. Prevent last-minute facials
If you do not have a fair skin tone, try getting regular facials or any beauty treatment at least months before. And, also stick to a healthy skincare regimen to maintain your skin's health.
5. Gym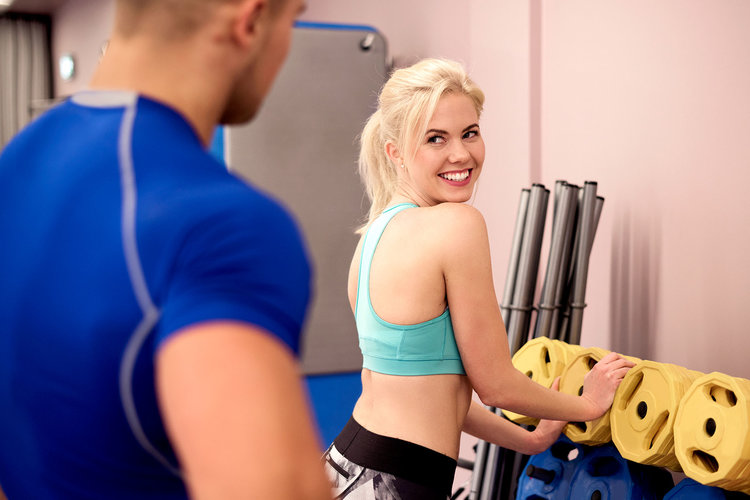 If you want to look perfect in your low-waist lehenga on your wedding day, you should try to join the gym four months before your wedding. Do not rush or try doing very rigorous dieting and gym which will make you look tired.
You can also read: 6 Ancient Beauty Rituals From Different Parts of The World That Still Works
6. Take proper sleep
Good sleep is very important if you want to be healthy and stay away from dark circles or puffiness beneath your eyes. So, try to take proper sleep of around 6 to 10 hours a day before your wedding arrives.
7. Meditate
Want to get away from stress? Try meditation regularly. It is the only effective method which can help you to remove your stress. Take out time from your busy schedule and meditate at least for 15 minutes.
You can also read: 10 Best Instagram Beauty Accounts That You Should Follow for Handy Makeup Tips