Smartphones are everyone's craze in this age. Thanks to many Chinese cell phone companies, the Indian market is now flourishing with good smartphones. With the arrival of Vivo phones, almost everyone in India could afford a good quality mobile phone with the latest technology. Vivo introduced so many good phones in the Indian market with affordable prices. This won't be at all incorrect to state that smartphones brands are fighting hard to give shoulder-to-shoulder competition to their competitors, in order to bring more budget segment phone in the market.
Talking about budget phones, after LG launched W series, Vivo is all set to launch budget phones with Z series. The smartphone market is readily waiting for the launch of the Vivo Z series, and so do we.
Make your PUBG sessions #FullyLoaded with the all new Vivo Z1Pro, the official phone for PUBG Mobile Club Open, 2019. Stop at nothing with the latest Qualcomm processor in town.#VivoZ1Pro for GenZ coming soon.#PMCO2019 #PUBGMOBILE pic.twitter.com/LJ9vpv8LV7

— Vivo India (@Vivo_India) June 13, 2019
So, without much further ado, let's find out what is all the fuzz about forthcoming Vivo Z1 Pro
Vivo Z1 Pro's Design and outlook: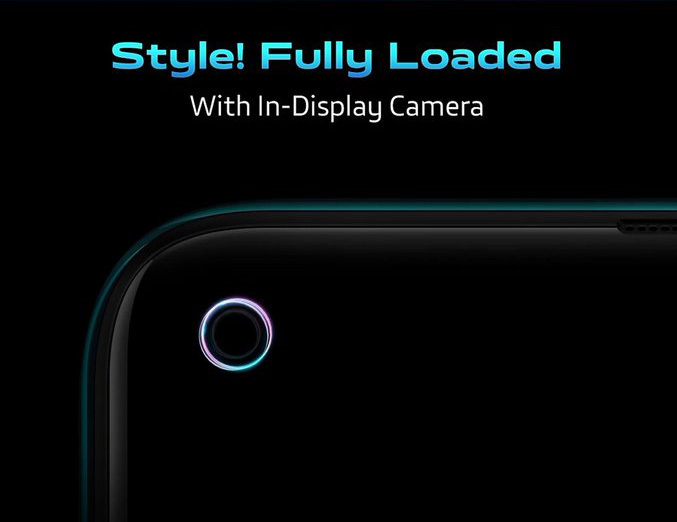 Talking about the phone's design, Vivo always brings cell phones that are not only appealing feature wise but also look wise. Similarly this time too, Vivo Z1 series has hinted towards good-looking cell phone. One thing that is pretty impressive is its sleek body.
Not that it's something new to the market but the phone's appearance is quite stylish. With a punch-hole front camera, it makes the screen look wider with minimal side rim. We are sure that Z1 series be as stunning as it's brothers be.
Vivo Z1 Pro's Features and Specifications:
What we find interesting about the new Vivo Z1 series, is that it's the first time with Vivo phones that the company provides a punch-hole front camera. With punch-hole selfies camera, you get a higher screen ratio than the body.
However, it comes rather late in the day, since other budget phones like Oppo already launched phones with punch-hole selfies camera.
Another good thing about the cameras in Z1 pro is it comes with a triple camera system. We get a regular, ultra wide and a depth sensor read cameras. This ensures better images while shooting landscape and portraits mode.
What Vivo claims about Z1 Pro's battery backup?
As far as the battery is concerned we sure have a piece of good news here, too. Vivo Z1 Pro comes with a bigger battery, about 4000 mAh. This ensures great battery backup, long battery life and not to forget Vivo also provides quick battery charging.
The teaser of the Vivo Z1 proclaims that your battery will discharge but not the phones, so, I guess we have established this fact that the battery is good.
Expected Price OF Vivo Z1 Pro in the Indian market:
With many other similar segment phones available in the Indian market, we do expect the price of Vivo Z1 pro to not go beyond the budget segment. The current competition of the Vivo Z1 series would be Samsung Galaxy M40.
So, we know that the price range for Z1 is under or around 20,000 in the Indian market. This is no doubt a very good deal for a smartphone with the latest technology.