Whenever the term moving comes, we get the images of cardboard boxes in front of us. We see people carrying those boxes to the pickup trucks. However, moving is not just about packing the boxes and taking them to places. It is way beyond one can imagine. While some people do it by themselves, others have to hire a moving company for the same. If you are going to relocate and trying to find what a moving company does; you are in the right place.
Through this article, you will be able to understand the services that a moving company provides.
Prepares a List
All of us have different requirements when we relocate. Some of us want the movers to carry everything for us while others need them to shift the furniture only. They need to take notes of their client's requirements to evaluate the time and money, and they need. It allows them to work efficiently at all times for every single project. The diversity of projects makes them do a lot of different things in their entire career.
Movers pack it for you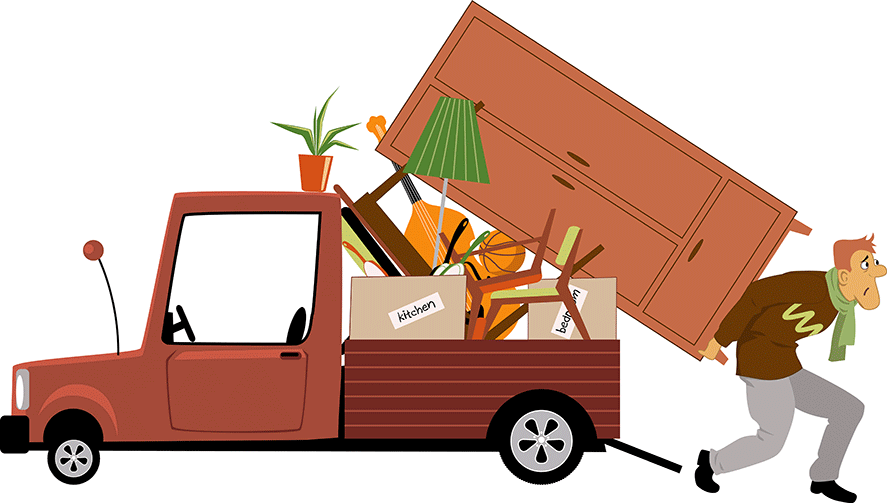 When moving from one location to the other, you need to pack everything properly. However, the person or the family that is moving may not get enough time to pack everything decently. This is because there are hundreds of other things to do before you relocate. A moving company and the movers know to it all, and they provide you with the service to packing and wrapping every necessary object. With a moving company in charge, you don't have to worry about handling as well.
A moving company maintains its vehicles
Imagine your entire household stuff in a truck which quits while on its way to your place. The first reaction of anyone to such an odd will be frustration. A moving company is responsible for the safety of its client's belongings. And it understands that such incidents can harm its image in the market as well. That is why every moving company has to keep its vehicles in the best operating condition.
Loading & Unloading
Once everything is wrapped and packed, it is time to load it all on to the truck. If only it were as comfortable as it looks, anyone could do it without issues. However, to load fragile household items to a truck which gas a couple of feet high platform from the ground is never easy.
From irregularly shaped furniture to the glass objects, one has it all. The real challenge is to pack, load, and unload all these things in one piece, especially after traveling the required distance. One with little to no experience may end up cracking or smashing your belongings.
Movers know how to drive
Well, there's no doubt about the fact that you can drive as well. But, to drive a loading truck is not that comfortable. It has the delicate stuff in its baggage compartment. And the movers have to pay attention to every single turn, traffic light, and the traffic. Even one fundamental mistake can cause them hours of hassle.
Always keep it in mind that they are responsible for the safety of their vehicle, and the entire baggage in it. That's enormous tress to handle, but they are experienced enough to do it.
A moving company organizes it for you

When you are finally at the destination, the tiredness must be at its peak. Well, it is natural that you need to relax a bit once you are there. The moving companies know all these issues, and they know how to solve them. A moving company, after taking it off from the truck, will help you organize the items.
The only thing that you need to do is to tell them the desired position of those items. However, if you want such a service, you must go for a full-service move. The charges will undoubtedly be high, but you can get it done hassle-free this way.
With experienced movers working for you, there's nothing to worry about the cleaning of your place as well. Whatever the mess remains after the unpacking of the material, they'll sort it all out for you.
After all, you need to get some rest after all these tiring days of planning and execution. The best thing is that they'll clean the entire place, and will take away the packing boxes, so you don't have to keep them for no reason at your as well.
Bottom Line
Before hiring one, you should know what all a professional moving company does for its clients. Now that you know it, you will be able to find the one which provides all these services to its customers. The point is that you are spending money on it, so you must get the best in return.