Every great ski trip begins with well thought out, logical packing. Packing the right kit will ensure that every single day of your trip is amazing as you want it to be and will avoid any disasters or discomfort out in the cold weather. Put together a clear checklist and you can be sure that you'll have absolutely everything you need for an incredible adventure.
1. Snow Boots 
An insulated, heavy-duty pair of snow boots is a must!
 2. Hand Gear
 
Snow gloves, glove liners and hand warmers will make your time away cosy and easy. Nothing ruins a day out in the snow like cold, damp and sore hands. These items will keep you safe all day long.
 3. Thermals
 Pack a few sets of thermals to keep you cosy the entire trip!
 4. Goggles 
Protective, durable, well-made goggles are a must.
 5. Goggle Protection 
With goggles must come google bags or sleeves. A protective case will keep your eyewear intact when it's not in use.
 6. Casual Wear
 
Pack a few tees and pants for your hang out sessions! Even if you've planned no downtime, some casual pieces will most likely come in handy. If you're really tight on space, try to find thermals that have a fun print or colour to double up as your casual wear.
7. Ski Wear
This covers your ski pants, vest and jacket. For a short trip, just one of each will be fine! Be sure to hang them up at the end of each day to keep them dry. Men and women snow gear is something to explore and invest in, it will last you for a long time to come.  
8. PJs, Undies and Swimwear
 
Underwear and sleepwear are essentials wherever you're off to. Consider a few winter weather pieces such as long underwear and thermal pyjamas to keep yourself warm. Swimwear will come in handy for a few drinks in the spa after a long cold day. 
9. Luggage 
Hunt for bags that are spacious, segmented and durable to invest in. For the flight, you can multipurpose your day bag as your carry on – it's a great space solution. 
10. Winter Shoes
 
Even though you'll be spending most of your time in the action, there will be moments when skiing or snow boots won't be your preferred choice of footwear. Bring along winter weather shoes that have insular lining and a tough exterior for the après and for days when you're exploring!
11. Head Gear
 Keeping your head, face and neck warm is very necessary. Your beanie, neck warmer and balaclava are known-comprisable items that you can wear on the plane to save on luggage space.   
12. Equipment (if you're not renting)
If you'll be bringing along your own gear, your packing should start with your board or skis, bindings and poles. Use your board case as your check-in bag to avoid extra baggage costs.
13. Helmet

 
Again, this depends on whether you plan on renting gear. If you're not, then be sure to make room for your helmet. You need this one if you're going to be tearing up the slopes if it's too bulky for your bag you can always find a way to clip it onto your carry on! 
14. Tech Items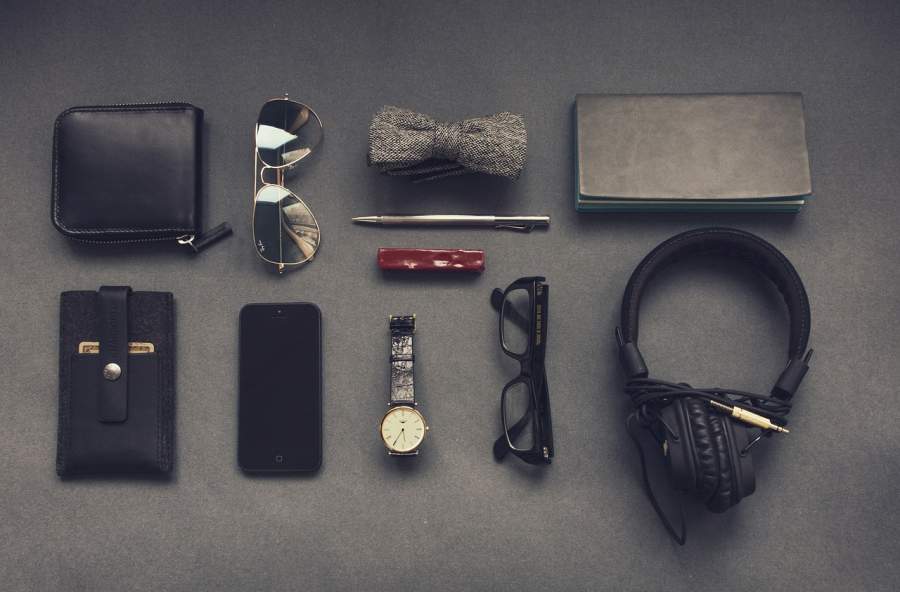 Bring along gadgets such as glove and boot dryers, winter weather headphones and a camera to get the most out of your trip! 
15. Self-care
 This includes your basic toiletries like a toothbrush, toothpaste, face wash, deodorant and SPF. It's also essential to remember a few bits and pieces that are going to keep you healthy regardless of how harsh the conditions might get. Pack lip balm, a protective barrier cream, plenty of moisturizers and all things waterproof if you'll be wearing makeup.
Above Images Source: Pixabay