If you are a female, you must know the goodness of the traditional and very natural product. Yes, we are talking about Ubtan. Ubtan is the oldest form of cosmetic which does not has any chemicals or affects your skin. It is made up of simple and natural ingredients that we use daily in our homes like gram flour, raw milk, turmeric, rose water and lemon juice. If your skin has gone dull and you are trying to rejuvenate it, try switching to Ubtan instead of using those harmful face washes.
Let's find out why you should make a switch?
So, what is Ubtan?
Since time immemorial, Ubtan is considered as one of the most loved cosmetics among everyone that doesn't harm you in any way. It is prepared by mixing herbs and essential oils. It will help you get back that glow on your face that you are looking for. It also has many healing properties and is a perfect cleansing agent too.
Important benefits of Ubtan
1. Good to get that glow on your face back
Ubtan is a natural cosmetic that will help you rejuvenate your skin as it is filled with loads of goodness. The ingredients used to prepare Ubtan are also very good for your skin as they keep your skin healthy and hydrated. Gram flour is a good exfoliator, sandalwood makes your skin smoother. Milk helps you lighten the dark spots on your skin.
Also read: 6 Ancient Beauty Rituals From Different Parts of The World That Still Works
2. Help give crystal clear skin
Using Ubtan regularly can help you give clear and smoother skin. It will help you avoid many skin problems like uneven skin tone, pigmentation, or acne scars. It is like many problems, one solution for all your skin worries. It can help you get rid of skin tan too.
3. Makes you look younger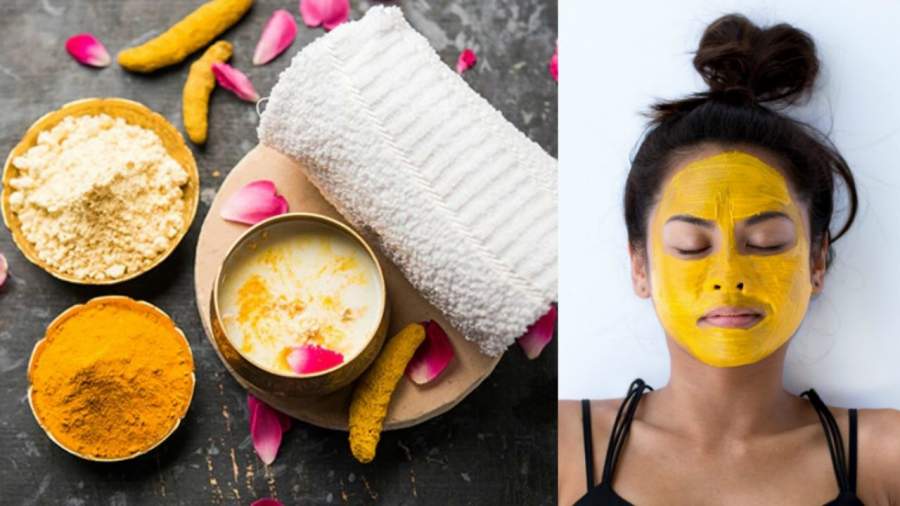 Do you know Ubtan can also help you look younger? It's because of the main ingredient used in it that is Haldi. It is best known for its anti-inflammatory, anti-aging, and anti-oxidative properties that make your skin more beautiful.
Also read: Best Homemade Face Packs For Oily Skin Brides and Girls
4. Removes hair on your face
Using an Ubtan can also help you remove facial hair on your skin. It is one of the effective and inexpensive ways to get rid of facial hair at home. Even, small babies were also given a light massage to get rid of hairs on the body.
5. Prevents Acne
Ubtan does not only make your skin soft and smooth, but it also has some medicinal properties that help you reduce acne and look beautiful and young.
Also read: Say Bye-Bye to Sunken Eyes Using These 7 Simple and Easy to Use Home Remedies
How you can prepare Ubtan for daily use?
You can prepare an Ubtan by mixing ingredients such as 2 tablespoons of raw milk, 2 tablespoons of gram flour (besan), 1/2 tablespoon turmeric powder, lemon juice and rose water in a bowl together. The best part about making Ubtan is all the ingredients are easily available at home and you don't need to worry much about your expenses.